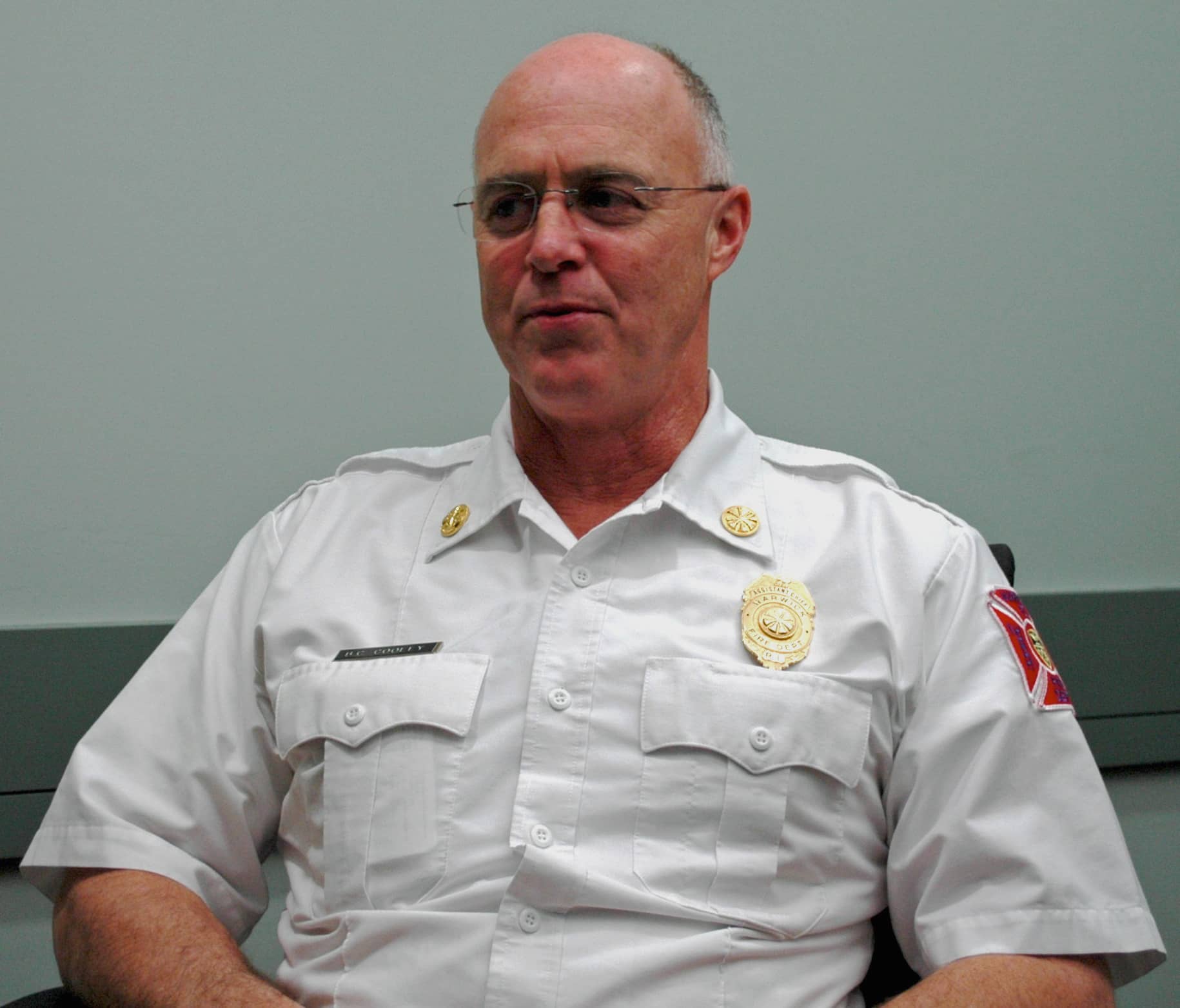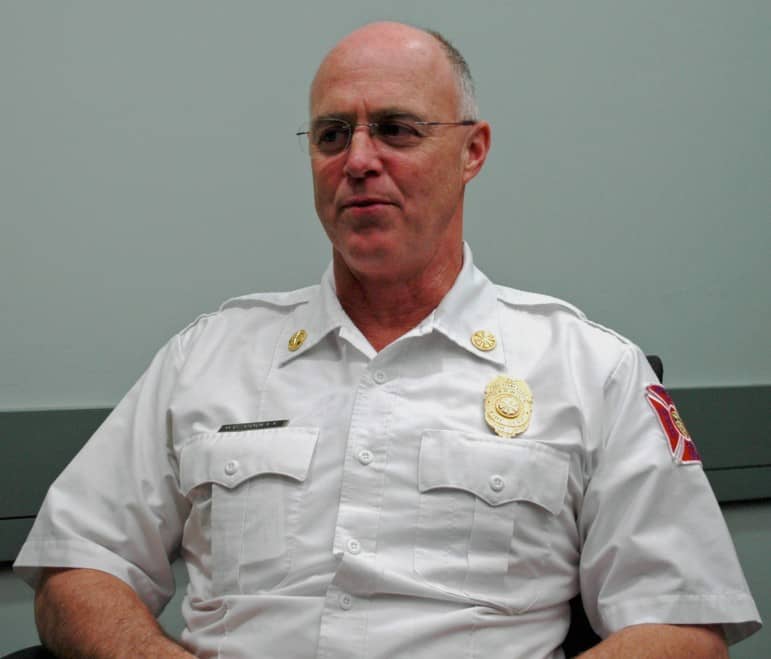 Warwick, Ri  — Assistant Fire Chief Bruce Cooley, 55, retires Jan. 17 after 32 years working every truck and every job in the Warwick Fire Department, making room for his fellow firefighters' advancement and taking a chance at something new.
"I never thought I'd make it to second in command," said Cooley, who grew up in East Greenwich as a volunteer firefighter, where he decided to pursue firefighting as a career. The best place to do that was next door in Warwick, the home of the second largest fire department in the state.
He applied for and won a spot in the department in 1983. "And never looked back," Cooley said.
In the following three decades, "I've worked every aspect of this job," he said, from the rescue service to the fire service. Cooley worked on the first Special Hazards truck, in more senses than one. He organized the conversion of the old Pepsi Cola truck into the department's first HazMat vehicle.
Cooley has also seen the department, and firefighting in general, change dramatically, with a lot of emphasis on special hazards and rescue service. "And we became very involved in marine rescue and firefighting," Cooley noted, within the last eight years, after the department acquired a marine rescue boat, and joined the Marine Task Force.
"In 30 years, the fire department has been a large part of my life," Cooley said, "It's like a second family," Cooley said. Often, he said, firefighters spend more time at the Fire Department than at home.
The part of the job he will most miss is the camaraderie of the firefighters have with each other. In particular, Cooley said he'll miss working with Chief Edmund Armstrong, whom he's served with since 2011. "It's been a great experience. I've learned a tremendous amount from him," Cooley said.
Cooley notified Mayor Scott Avedisian of his retirement shortly after Armstrong's retirement and successor, Assistant Fire Chief James McLaughlin, was announced.
"Chief Cooley has been an important asset and a pivotal part of the Warwick Fire Department for many years," said Mayor Scott Avedisian. "While we are sad to see him go, we cannot thank him enough for the time and dedication he has given to both the department and the City of Warwick."
Cooley said his retirement is just a regular part of the growth of the Fire Department, and one that he's OK with. His retirement will open opportunities for other members of the department, an important element for a healthy public safety organization. "That keeps the younger firefighters at the top of their game, so to speak, and not become complacent."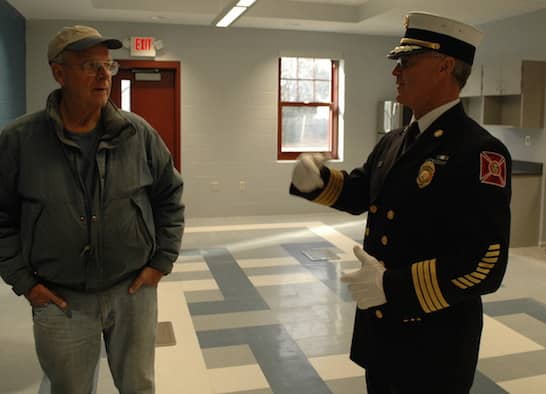 "It can be tough being away from home on the holidays, but it comes with the job," Cooley said. The idea of being home for the holidays now, and being home more often, is a welcome one. "As my wife (Nettie) stated, 'I won't miss this,' as the phone rings at two in the morning," Cooley said.
Now, "I'm looking forward to relaxing a little bit," he said. He's looking forward to spending more time pursuing light carpentry work, and coaching a local Hockey squirts team.
But he's not necessarily ready to stop working. "We'll see what life brings down the road."