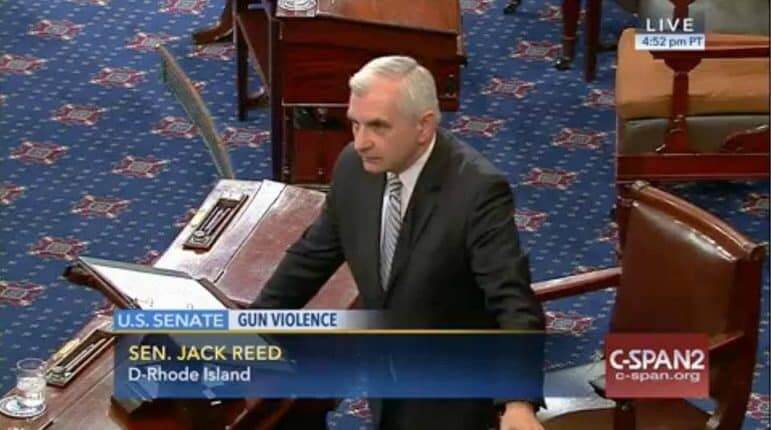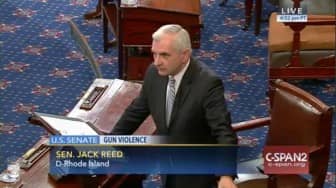 CRANSTON, RI – On Wednesday, Dec. 8 at 6:30 p.m., U.S. Senator Jack Reed will host his annual college financial aid workshop for high school students and families across Rhode Island, held online.
This workshop will provide college-bound students with information about scholarships, grants, loans, the Free Applications for Federal Student Aid (FAFSA), and federal tax benefits to help with college costs, according to Reed's office.
The one-hour seminar will feature financial aid experts, including representatives from the Rhode Island Student Loan Authority, the College Planning Center of Rhode Island, the Rhode Island Association of Student Financial Aid Administrators, and the Rhode Island Society of Certified Public Accountants, among others.
The financial aid window for the 2022-23 school year has already been opened.  High school students and returning college students can begin submitting the FAFSA.  The FAFSA is used to help determine a family's expected annual contribution for college expenses and eligibility for need-based federal aid, such as Pell grants.  It is also the form Rhode Island residents complete to determine eligibility for the Rhode Island Promise Scholarship, a program that is available to recent Rhode Island high school graduates attending the Community College of Rhode Island.
Common errors people make when completing the FAFSA can potentially cost students tens of thousands of dollars when it comes to receiving financial aid.
Senator Reed is urging Rhode Islanders to fill out and submit their FAFSA as soon as possible and teaming up with financial aid experts to offer tips to correctly do so.
"Students don't have to wait until they are accepted to college to start the financial aid process.  This free financial aid workshop connects families and experts who can walk you through the process and answer questions.  I want every student to understand their options when it comes to paying for college.  Whether it is institutional-based scholarships, Pell grants, or some type of other financial aid, every student who plans to attend college next year needs to complete FAFSA," said Senator Reed.  "I will continue working to make college more affordable and the financial aid process easier for students and families.  Increasing need-based financial aid for qualified students is a smart investment that helps today's students become the leaders and innovators of tomorrow."
In past years, many families, fearing the complexity of the FAFSA paperwork, paid private companies to fill it out for them and some just gave up.  As a result, millions of eligible students who were eligible for federal aid didn't even apply.  No one should pay to apply for federal financial aid.  Due to legislative efforts by Senator Reed, the FAFSA form is easier to navigate, contains fewer questions, lets users automatically use information from older tax forms, and may be filled out using a mobile app or a mobile-friendly website.
During the workshop, financial aid and education experts will offer tips and discuss the loan and grant application process, what to expect when applying for financial aid, the process of paying back student loans, and tax benefits to assist with college expenses.