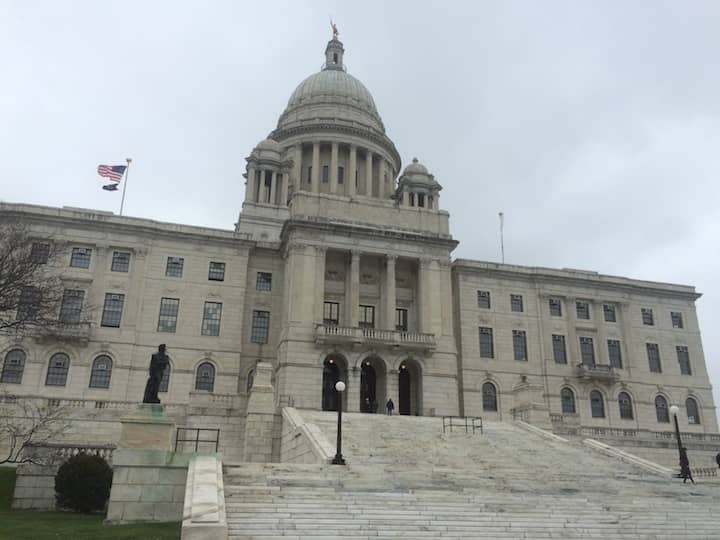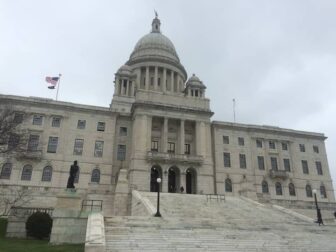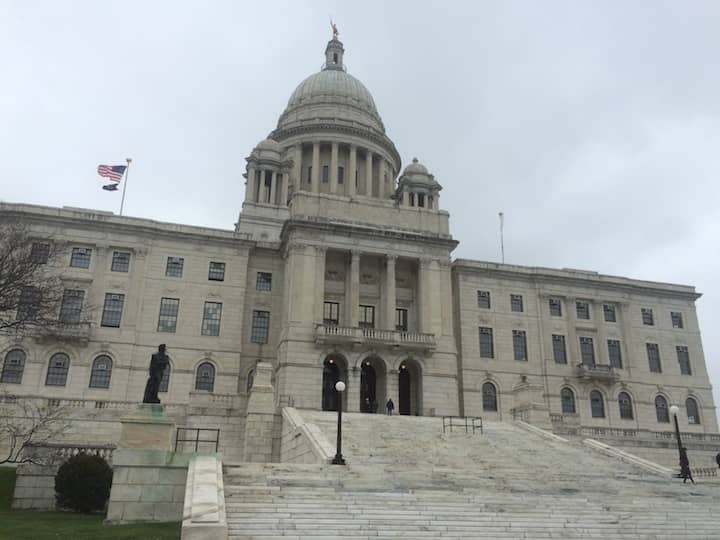 PROVIDENCE — Memorial Day weekend is over, with reports of few beach goers and diligent mask use, good signs since the state is six days from further relaxing of social and business COVID-19 pandemic limits.
"The good news is, overwhelmingly, you were out doing the right thing," Raimondo said during her daily COVID-19 press briefing on the state's response to the outbreak.
She said some of the social distancing and mask wearing compliance had a little to do with the few people who braved the state's beaches.
"We were prepared for hundreds of people to show up at the beaches. Instead, hundreds showed up."
Also, Raimondo said, Department of Business Regulation inspectors conducted a surey of about 200 businesses over the weekend, finding:
Employees showed 98% compliance on mask wearing.
Customers showed 97% compliance on mask wearing.
"I want to point out that's better than its ever been," Raimondo said.
Mask wearing: Protecting the other guy
Raimondo repeated expert advice about the spread of COVID-19, noting the virus travels in droplets expelled when a person breaths, speaks, coughs or sneezes near or toward another person.
"So, if you have your mask on, it substantially reduces that risk," Raimondo said.
Mask wearing may seem odd or inconvenient, but it's also very effective, she said. That effectiveness lies in preventing the wearer from spreading the virus to others, not in protecting the person wearing the mask, per se
In that way, she said, it's similar to second hand smoke protections for others. Smokers are prohibited from smoking inside restaurants, outside building entrances and on planes not to protect smokers, but to protect others from the smoke that they emit in the air that others don't want to breathe in.
"I'm asking you to just make it part of your life," Raimondo said to people who are still resisting wearing a mask.
"The data is in. Mask wearing really works. And it particularly works if everyone in proximity to one another wears a mask."
"It is a truly effective way to prevent virus spread," Alexander-Scott said.
Crush COVID app opt-in aids contact tracing protecting others
More than 35,000 people have downloaded the Crush COVID app, Raimondo reported. She asked people concerned about compromising their privacy to use the app to try out the software.
Phase 2 reopening June 1
"That is going to be a reopening of almost every part of our economy," Raimondo said, but that means it will be crucial for the responsible behavior demonstrated Memorial Day weekend to continue.
"But it's going to be even more important to follow the rules.
Avoid large crowds
Avoid being close to people for a long period of time
Don't go out if you're sick
Wash hands constantly
Social distance from others (six feet apart)
Outside healthier than inside
Time spent outside is safer, Raimondo pointed out. Being outside often makes it easier to social distance
"If you find yourself close to people who are not in your family, get away," Raimondo said.
Virus-bearing droplets can hang in the air for eight minutes inside a building or home. Outside air and breezes can distribute virus-carrying droplets, Raimondo said.
COVID-19 Health Data
The number of people hospitalized with COVID-19 has remained steady, said Alexander-Scott, at 226. The number hospitalized the previous day was 224, she said.
Of those hospitalized, those in the ICU and on ventilators, 50 and 36 respectively, are each roughly half as many as they were a few weeks ago.
"It is very important that we do not get complacent. What we are in is a marathon," Alexander-Scott said, "Not a sprint. COVID-19 is going to be part of our lives for a long time."
Also, Alexander-Scott cautioned, the landscape of the virus' spread can change quickly.
Alexander-Scott reported 13 new deaths from COVID-19 Tuesday, and another 13 from Monday, making the total number of deaths from the pandemic 634.