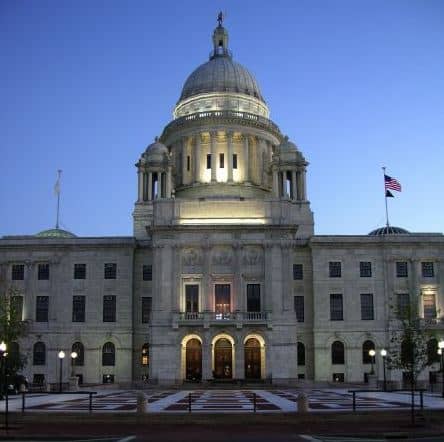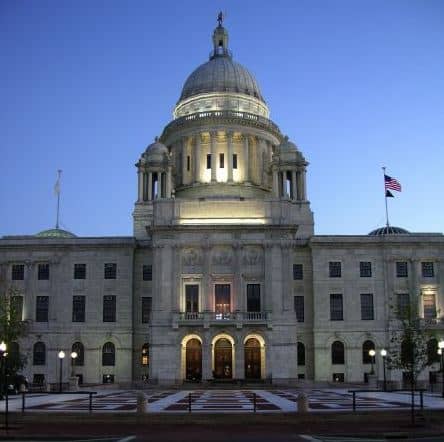 Warwick, RI – House Speaker Nicholas A. Mattiello (D-Dist. 15, Cranston) and Gov. Gina M. Raimondo announced their support for Joseph Shekarchi's (D- 23, Warwick) plan to encourage job growth with tax credits Tuesday morning at the InterLink Transportation Hub garage on Jefferson Boulevard.
Shekarchi's Rhode Island Qualified Jobs Incentive Program (2015-H 5116), is intended to encourage new and existing companies to create new jobs, according to a release posted today to the General Assembly's website.
The bill would provide tax credits to eligible businesses that create new jobs through 2020 and will encourage the creation of high-quality jobs in priority industries and areas. It would create tax credits ranging fromrange from $2,500 to $7,500 for companies creating new jobs. The credits will not exceed the amount of state income taxes generated by the position.
Under the bill, the Commerce Corporation will not release credits until the jobs are filled and the taxes are paid on the positions. The Division of Taxation will audit these tax credits annually. If a firm fails to maintain the majority of its jobs, the credits will cease and a fine could be imposed.

"To reignite Rhode Island's economic engine, we need to be bold and creative about how we bring business to our state and help them grow," said Shekarchi, House Committee on Labor chairman. "To be successful, we need more tools in our toolbox for businesses to invest here and to be more competitive with our neighbors."
"This legislation will provide a much-needed economic boost to Rhode Island and complements other proposals to improve our business climate and economy," said Mattiello.
"This legislative initiative is an important component of a comprehensive plan to put shovels in the ground, make it easier to do business here, and help train people for the jobs of the 21st century," Raimondo said.