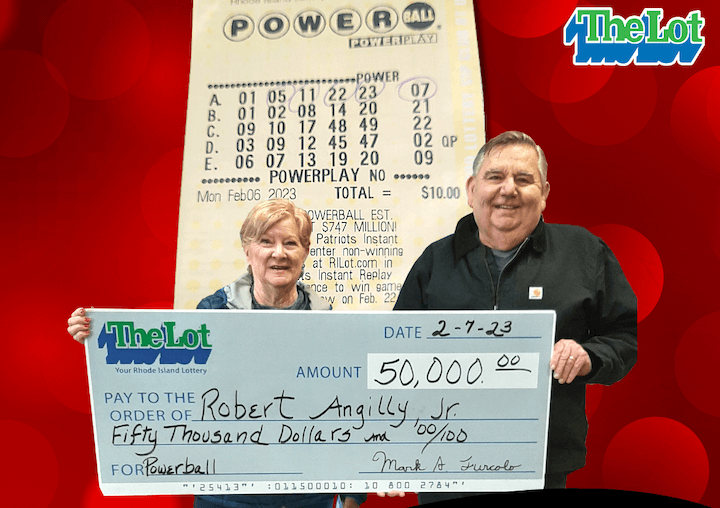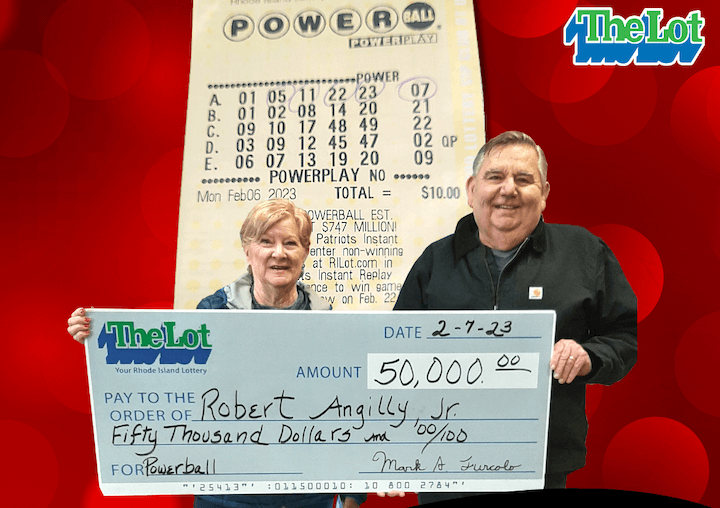 WARWICK, RI — Robert Angilly, Jr. of East Greenwich played the numbers from his 17-year-old granddaughter's birthday at Stop & Shop, 300 Quaker Lane, Warwick Feb. 6, winning a $50,000 Powerball jackpot.
Angilly and his wife plan to do repairs on their house and take a trip to Hawaii.
While the the $754.6 million Powerball jackpot ticket was sold in Washington, Rhode Island also had a $100,000 and a second $50,000 Powerball winning ticket sold from the Feb. 6 drawing, according to a statement from the Rhode Island Lottery.
The second$50,000 winning Powerball ticket  has been claimed by a man from North Smithfield. He said he plays every week using family birthdays for his numbers. He plans to invest the winnings. He purchased his ticket at Great Road Li'l General, 659 Great Rd., North Smithfield.
The $100,000 winning ticket matched four numbers and the Powerball number to win $50,000. Since the winner also purchased the Power Play® feature for an additional $1, the prize was multiplied by 2, Monday's Power Play® number, to equal $100,000.  The ticket was sold from Speedway, 1820 Boston Neck Rd., North Kingstown, and has yet to be claimed.