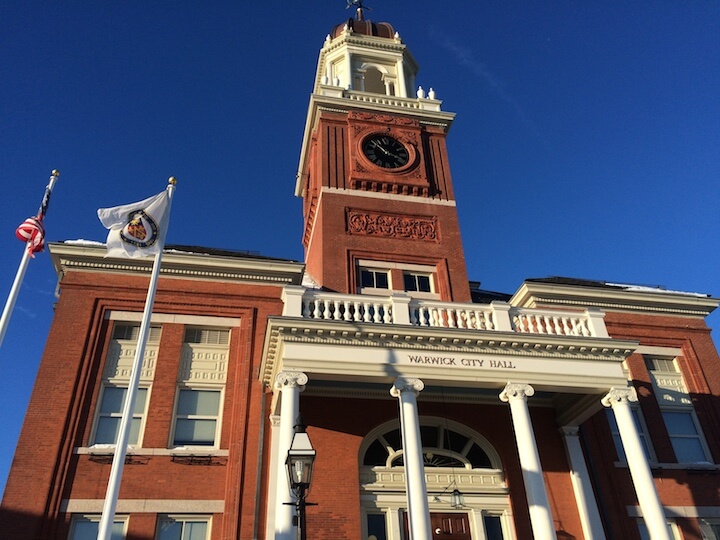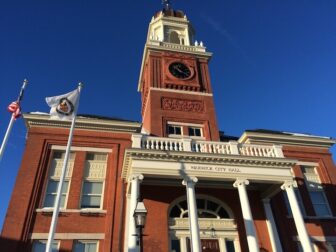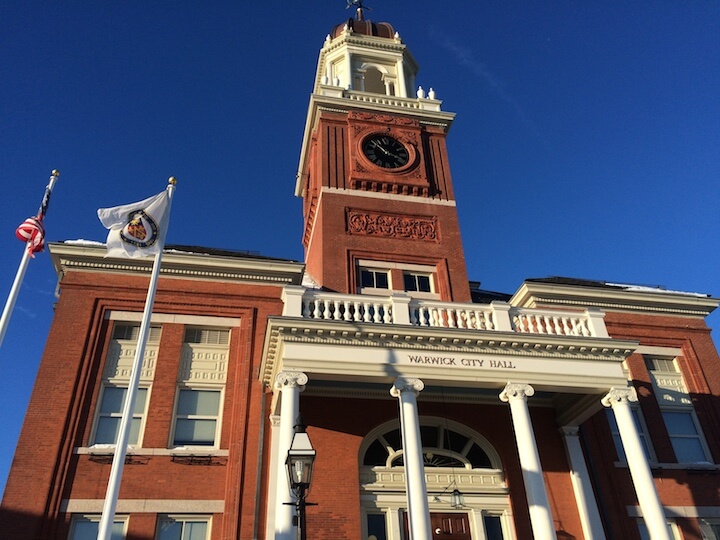 WARWICK, RI — This evening's City Council Intergovernmental Committee will hear a proposal allowing the city to adjust the residential – commercial property tax mix, raising concern with a councillor and resident.
The item, "PCR-35-23 A Resolution requesting the General Assembly to amend R.I.G.L. §44-5-67.2 regarding Property Tax Classification for The City of Warwick to reduce the Minimum Ratio of Class 1 to Class 2 Rates (Council President McAllister on behalf of Mayor Picozzi)," is the only topic on the agenda of the Intergovernmental Committee, which meets at Warwick City Hall, 3275 Post Road, in Council Chambers at 6:20 p.m today.
The resolution asks the General Assembly to reduce the minimum ratio of Class 1 (residential) to Class 2 (commercial) property tax rates from 75 percent to 57 percent. The request is intended, as written in the resolution, "To allow the City greater flexibility in executing the revaluation and brings this provision closer in line with the general tiered tax statute."
The legislation would change Warwick's property tax laws to allow shifting more of the real estate tax burden to commercial property owners in the city, said Bob Cushman, frequent financial critic of city affairs. The proposal comes on the cusp of  state Sen. Melissa Murray's proposal of 
a statewide tangible property tax exemption of $100,000, which could eliminate the tax for 85 percent of Rhode Island businesses, according to a WPRI.com report.
"At a time where small business is just emerging from COVID 19 restrictions, Warwick doesn't need to put more tax burdens that could result in many businesses closing their doors for good," Cushman said.
But, according to a response from Mayor Frank Picozzi's office to questions by Councilman Ed Ladouceur, the city legislation provides Warwick flexibility to maintain current levels of tax levy revenue generated from each class of property. The impact on current bills would be small.
"Because we are not looking to increase the tax levy for any class of property, there will be little to no impact on the small business community. Some small business owners are actually still likely to see a reduction in their tax bills with this tax classification system," the Mayor's office said in response to Ladouceur's questions.
The response explains the reasoning toward this request began after the administration delayed last year's revaluation to examine the issue.
"This legislation will allow the City to maintain existing tax levy amounts currently being generated from each class of property (Residential, Commercial & Tangible Personal Property). The State enabling statute that we currently utilize is a one-size fits all approach that could result in tax burden shifts between the different classes of property. The existing statute that we are using lumps small rural towns (like Foster with very little commercial property) into the same system as the City of Warwick and our large commercial tax base. In a small community, there is very little burden shift because the majority of properties are in the same class. More urban municipalities will see significant shifts in the tax burden between the classes of property and should have a different mechanism to deal with burden shifts that occur each revaluation. After delaying the revaluation last year, we took the opportunity to review and develop a tax classification system that was designed specifically for the City of Warwick. The end result was to go back to a Warwick statute that was already on the books, but to modernize the percentages. That statute was submitted to the General Assembly by a former Warwick City Council that saw the need for a Warwick specific tax classification plan."
The full text of Ladouceur's questions and the Picozzi Administration's responses is posted below: Responses to Councilman Ladouceur_PCR_35-23