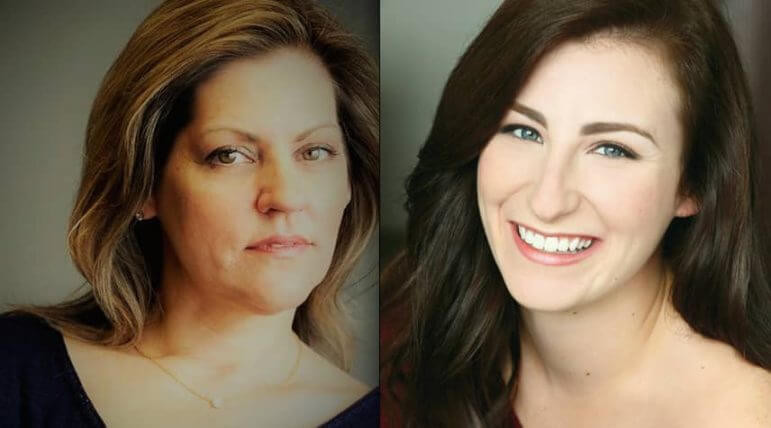 WARWICK, RI – Ocean State Theatre Company (OSTC) presents the heartwarming, family-friendly, Little Women: The Musical, starring  starting previews today and Thursday, running through March 19.
Based on Louisa May Alcott's beloved 1869 semi-autobiographical novel, Little Women: The Musical, vividly brings to life the March family of Concord, Massachusetts. In a time of war and sacrifice the four March sisters – aspiring writer Jo, romantic Meg, pretentious Amy, and kind-hearted Beth, guided by their mother Marmee, grow from girls into women, while the family patriarch is away serving as a Union Army chaplain during the Civil War.
Produced nationally and internationally, Little Women has been praised by critics for its ambition in adapting such a well-known story for the stage.
Producing Artistic Director and Broadway veteran, Amiee Turner of South Kingstown, who won rave reviews for her portrayal of Mama Rose in Gypsy (2015), returns to the stage for OSTC's Little Women in the role of Marmee, the matriarch of the March household.
Tess Jonas of Boston, who appeared earlier this season in both Billy Elliot and Irving Berlin's White Christmas, returns in the role of Josephine "Jo" March.
The other March sisters are being played by Alison Novelli (Meg) of Cumberland and Bryn Martin (Beth) of North Kingstown, who are both making their OSTC debuts and Abigail McMahon (Amy) of Warwick, who has appeared in OSTC productions of Meet Me in St. Louis and The Sound of Music. New York actor Michael Luongo, returns to OSTC, after appearing in both Irving Berlin's White Christmas and Meet Me in St. Louis, to play Laurie and Tommy Labanaris of Coventry, who has appeared previously with OSTC in Avenue Q, Into the Woods, Les Misérables, Laughter on the 23rd Floor, The Diary of Anne Frank, Gypsy, 1776and Billy Elliot, returns in the role of Professor Bhaer. Cranston's Staci Morin returns for her seventh production with OSTC as Aunt March with Kevin Patrick Martin of Cumberland, who was recently seen in OSTC's 1776 and previously in 42nd Street, Les Misérables and Legally Blonde, in the role of John Brooke and Curt Denham of California, who appeared in OSTC's production of The Sound of Music (2012), as Mr. Laurence.
Little Women: The Musical will be presented at Ocean State Theatre from March 1 – 19. Previews are scheduled for Wednesday, March 1 at 7:30 p.m. and Thursday, March 2 at 2 p.m. and 7:30 pm. All other performances will be held Wednesday (except March 8), Thursday (except March 16), Friday and Saturday evenings at 7:30 p.m., with matinees on Thursdays (except March 16), Saturdays at 2 p.m. (except March 4 & 11) and Sundays at 2 p.m.
Conducting Conversations Live!, a free post-show discussion hosted by WCRI's Mike Maino, will follow the 2 p.m. performance on Sunday, March 5.
The theatre is located at 1245 Jefferson Boulevard, Warwick, RI. Tickets are $39 for preview performances, $39-$59 for all other performances except Thrifty Thursday (March 9) when all tickets are priced at a $10 discount ($29-$49).