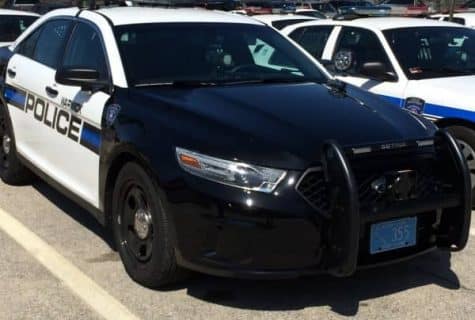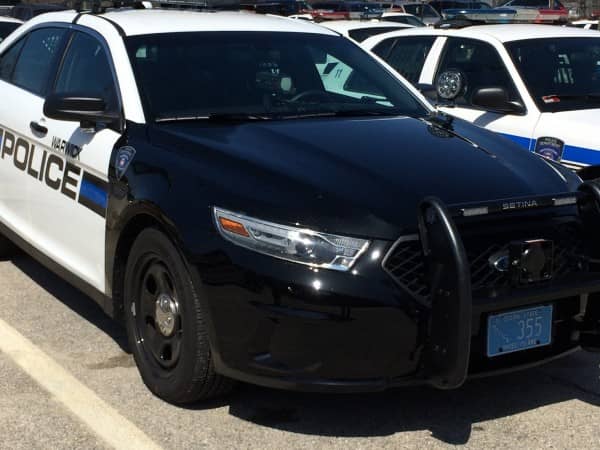 Warwick, RI — A Johnston man is out on bail on one count of felony drug possession/delivery after Warwick Police say he sold medical-grade cannabis it to a buyer who had found "medical marijuana overage" for sale online.
Todd DelSanto, 41, of 365 Simmonsville Ave., posted bail on Feb. 26, and is next due in court on March 16 on the charge, which also alleges that he had roughly 5 oz. of cannabis in his car at the time of his arrest.
According to police reports, Ofc. Hovsep Sarkisian was traveling on Bald Hill Road in an unmarked cruiser on Feb. 12 at about 11:20 p.m. when he saw DelSanto's 2001 Honda Accord pass him, and noticed that it had no front registration plate. Sarkisian also reported that DelSanto was not wearing his seatbelt.
After following DelSanto's car into the Wendy's parking lot, Sarkisian wrote in his report, he saw DelSanto pull his car up to another vehicle that belonged to a 33-year-old West Warwick man. The driver of the second car then got into DelSanto's car, he noted.
Sarkisian also wrote that he "observed what appeared to be a exchange [sic] between the two occupants" and parked his car behind DelSanto's.
DelSanto made "furtive movements" toward the center console of the car, and the back seat held several bags of what appeared to be marijuana, Sarkisian reported.
After requesting additional officers, Sarkisian wrote, he asked DelSanto what he was doing there. DelSanto claimed he was going to the Wendy's for dinner — though it was nearly midnight, meaning the dining room was closed, Sarkisian noted — and could not identify the second man, though he had claimed he was meeting a "friend from high school."
When asked whether he had marijuana in the car, DelSanto replied, "Yes. I'm a patient. I'm allowed to have it," according to Sarkisian's report.
The second man — who was not charged — told Sarkisian that he was a medical marijuana patient who had seen an advertisement on Craigslist, and had contacted DelSanto to set up the purchase. The men had never previously met, according to police.
Sarkisian reported that he was later able to repeat the man's online research and found that the strains of cannabis in DelSanto's car — labelled "GSC," "Cotton Candy," and "Elvis Goo," among others — matched those advertised on the website.
According to Sarkisian, 136.1 grams of marijuana, or about 4.8 oz., were found in DelSanto's car. Rhode Island's medical marijuana law, Chapter 21-28.6, prohibits the arrest of cardholders with up to 2.5 oz. of dried marijuana or 12 mature plants in their possession.
Sarkisian reported that officers took DelSanto's medical marijuana card from him.
DelSanto was also cited for not having a front registration plate, not wearing a seatbelt, and not showing proof of insurance. He is due at the Rhode Island Traffic Tribunal on March 6.
Correction: The original version of this article incorrectly stated that police found DelSanto in possession of 6.2 lbs. of marijuana. We have corrected this to reflect the actual amount of 136 grams, or 4.8 oz.
Updates:
June 17, 2015: The next pretrial hearing for DelSanto is scheduled for July 1.
June 6, 2015: DelSanto was due for a pretrial hearing on June 5. No further information was available on the state court website.
Nov. 20, 2015: DelSanto pleaded no contest on Nov. 18, 2015 to an amended charge of felony marijuana possession. Judge Joseph Montalbano sentenced DelSanto to a one-year suspended sentence, one years' probation, 20 hours of community service, and court costs.