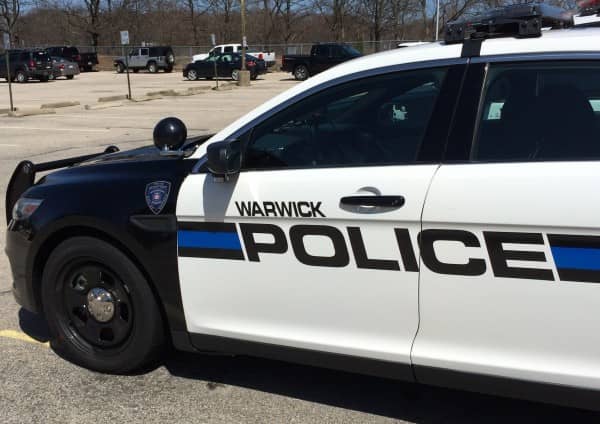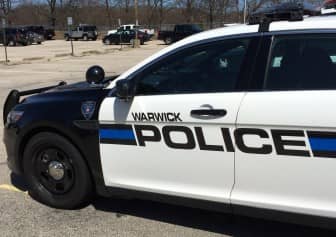 Editor's note: The following publicly available information was provided by the Warwick Police Department. Arrests are predicated on charges, not convictions.
Car break-ins reported at Four Seasons South Apartments 
Warwick, RI Police responded to the parking lot of Four Seasons South Apartments at 1445 Warwick Ave. June 2 at 6:29  p.m., taking reports of larcenies from multiple vehicles there.
One of the tenants told officer John Curley that his 2002 Ford F-150 had been broken into between 9 p.m. the previous night and 6 a.m. that day, according to the officer's report. The tenant reported $10 in assorted change, a Klipsh speaker worth $45 and six CDs worth a total of $100 were taken from his  truck.
Several pill bottles were also taken from the truck, the man said, but they all contained Motrin.
A second tenant told Curley her 2000 Lincoln LS, which had been unlocked, was missing change worth less than $20, and a gold-plated cubic zirconia ring worth $15, Curley reported.
Curley noted in his report that though several other residents' vehicles had been stolen from, none of them wished to file formal complaints.
Two Knowles Drive Vehicle Larcenies reported May 27
Warwick RI Police responded to a Knowles Drive home at 4:43 a.m. May 27 for a report of a theft of a wallet from a woman's car.
Officer David Waddington spoke with the woman, who said someone had smashed in the driver's window of her 2004 Red Honda Odyssey minivan and taken her wallet from it, according to his report.
The woman reported the wallet itself was worth about $25. Inside were her drivers license, a USPS Credit Union debit card and a small amount of cash, according to Waddington's report.
The woman was advised to keep an eye on her debit card for any unusual activity.
At 10:32 a.m., Warwick, RI Officer David Boguz responded to another Knowles Drive address for a report of a theft from a vehicle, also through a smashed-in window.
Boguz spoke with a woman, the owner of a red 2008 Dodge Charger, who said her front passenger side window had been smashed in. There was about $1 in loose change missing from the vehicle.
The woman said this is the third time in less than a year that her vehicle has been broken into. She said her car had been broken into in January 2014 and September 2013.