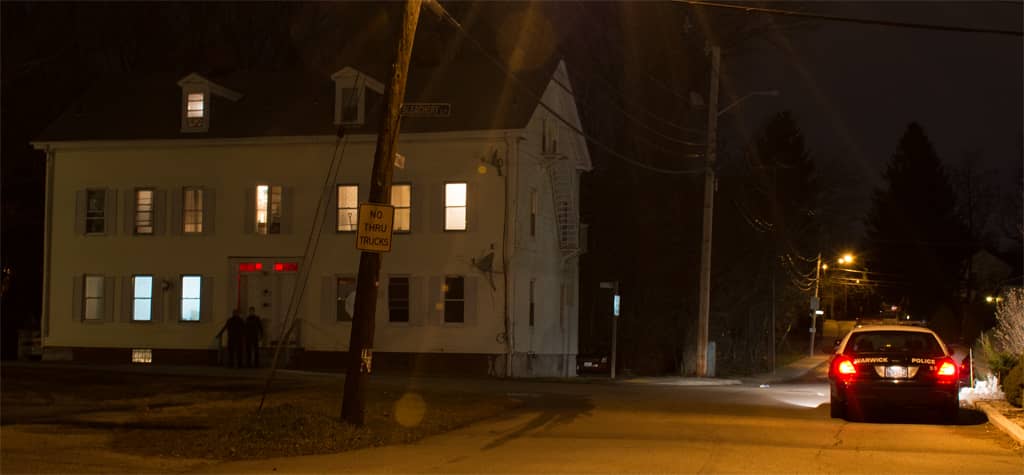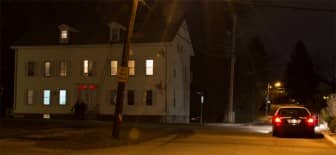 UPDATE 7:30 a.m.: Warwick Police Lt. Michael Forde reports the man arrested on Reed St. last night is Brian Bradley, 31, of Bedford, MA.
Police arrived at the scene, finding a group of people gathered in front of the address, looking up at the third story of the building.
As they climbed the stairs inside the building, Bradley, who had been smashing out windows on the third floor, and had cut himself, was descending, according to police reports.
5:40 a.m. Warwick, RI – Warwick Police responded to 3 Reed St. Sunday night for a report of a disturbance, arresting one as-yet unidentified man for attempted breaking and entering.
Officers responded to the call at about 5:30 p.m., in the neighborhood nearby the Warwick Mall. By 6:06 p.m., two cruisers and three officers were still on the scene.
Police report the man was not coherent, making it difficult to determine his identity, or the reasons for his attempted break-in at the Reed Street building.
The man was transported to Kent Hospital for non-life threatening injuries.