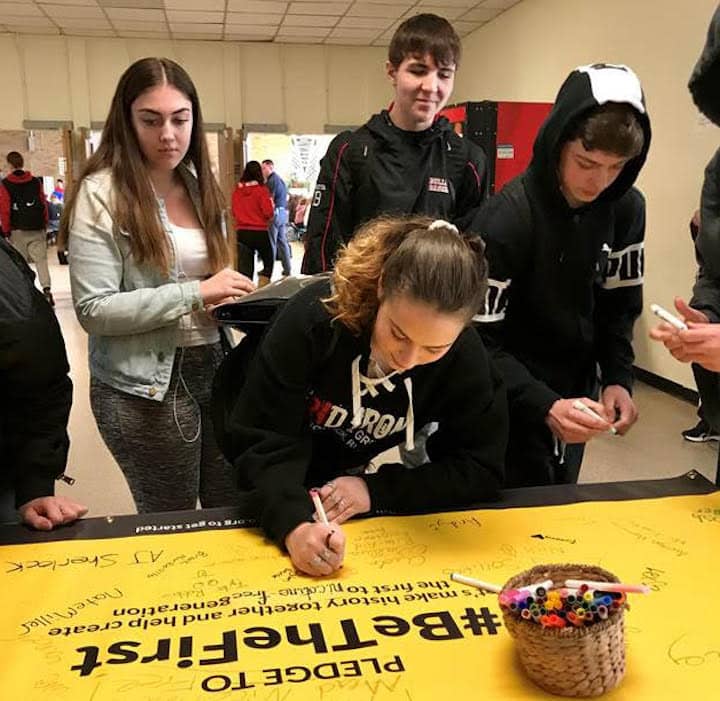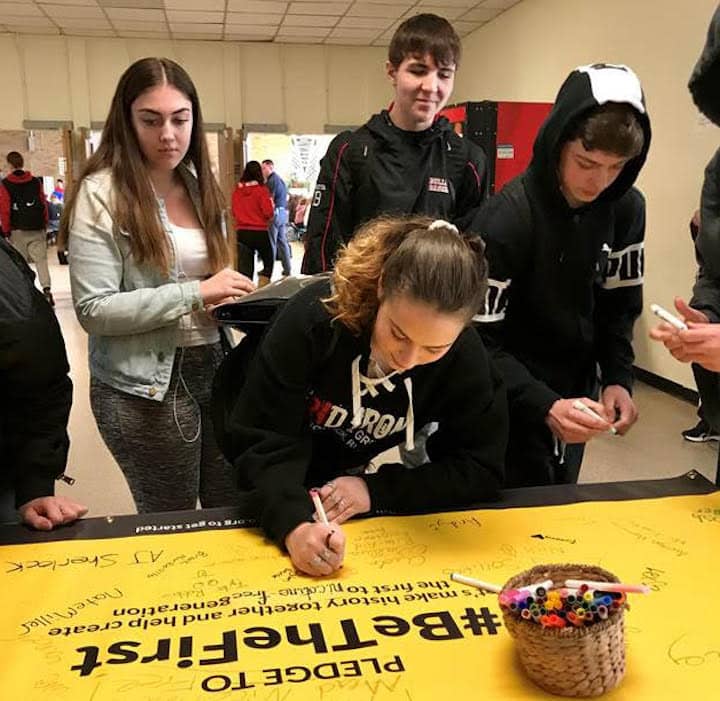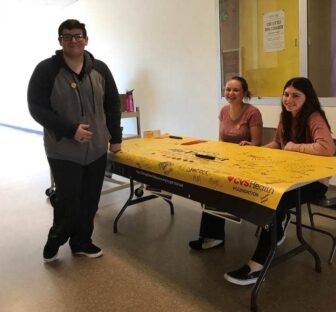 WARWICK, RI —Pilgrim High students united against tobacco use March 20 along with young people nationwide to mark Kick Butts Day, an annual day of activism sponsored by the Campaign for Tobacco-Free Kids.
More than 1,000 events were planned across the United States. At Pilgrim High School, students made posters about deceptive marketing practices used by tobacco companies and made anti-smoking pledges.
This year, kids are focused on kicking Juul, the e-cigarette that has become enormously popular among youth across the country.
While cigarette smoking among high school students nationwide has fallen to 8.1 percent, e-cigarette use among high-school students rose by an alarming 78 percent in 2018 alone – to 20.8 percent of the student population. In 2018, more than 3.6 million middle and high school students used e-cigarettes. U.S. public health leaders have called youth e-cigarette use an "epidemic" that is addicting a new generation of kids.
In Rhode Island, 20.1 percent of high school students use e-cigarettes, while 6.1 percent smoke cigarettes. Tobacco use claims 1,800 lives in Rhode Island and costs the state $640 million in health care bills each year.
"This year on Kick Butts Day, we're challenging policy makers at every level to do their part to reverse the youth e-cigarette epidemic and continue driving down youth tobacco use," said Matthew L. Myers, President of the Campaign for Tobacco-Free Kids. "We cannot allow e-cigarettes, especially Juul, to addict another generation and reverse the enormous progress we've made in reducing youth tobacco use."
Key facts about e-cigarettes include:
The main cause of the youth e-cigarette trend is Juul, which looks like a computer flash drive, is small and easy to hide, delivers a powerful dose of nicotine, and comes in kid-friendly flavors like mango, fruit and mint. According to the manufacturer, each Juul "pod" (cartridge) delivers as much nicotine as a pack of 20 cigarettes.
E-cigarettes pose serious health risks for kids. The U.S. Surgeon General has found that youth use of nicotine in any form – including e-cigarettes – is unsafe, causes addiction and can harm the developing adolescent brain, affecting learning, memory and attention. Studies also show that young people who use e-cigarettes are more likely to become cigarette smokers.