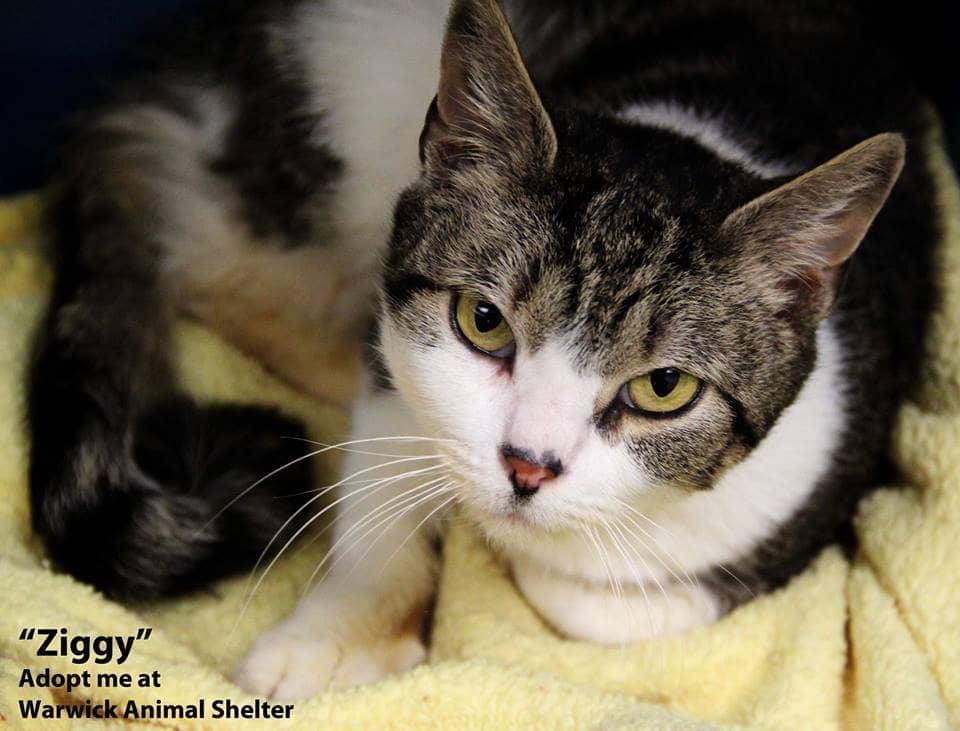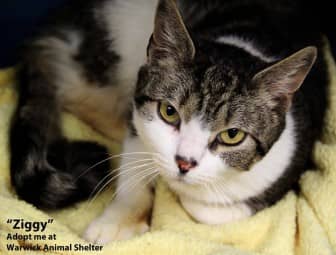 Editor's note: Warwick Post reached  out to the Warwick Animal Shelterto see if they had any potential pets they'd like to tell our readers about for a weekly feature of potential pets. Here's some information on this week's guest at the shelter, 'Ziggy' :
Warwick, RI – When "Ziggy" was surrendered by her owner, she was in terrible condition, missing fur, with scabs all over due to a bad case of fleas.
After several weeks of TLC at Warwick Animal Shelter, Ziggy looks wonderful now. She is a nice calm cat, very sweet, and loves to curl up in her favorite bed. Ziggy is a little shy, with a lot of commotion, so she would do best in a quiet household.
She is 7-years-old, spayed and vaccinated.
If you'd like to meet Ziggy in person, contact the Warwick Animal Shelter at 468-4377.
Shelter hours are: M,T,W,F: 12-4 p.m.; Sat & Sun 11-3 p.m.; closed Thursdays. The shelter is located at 101 Arthur W Devine Blvd, Warwick, RI