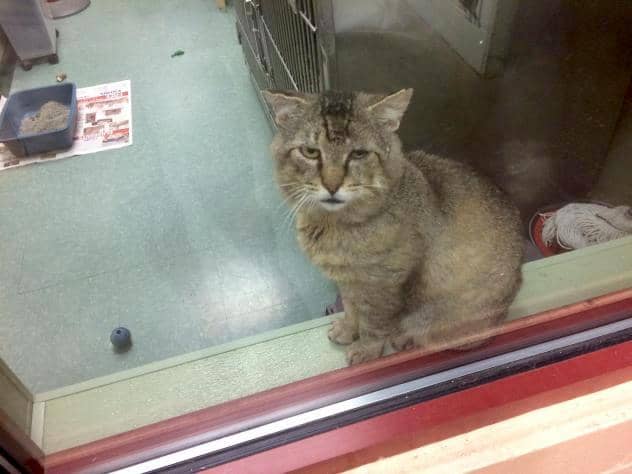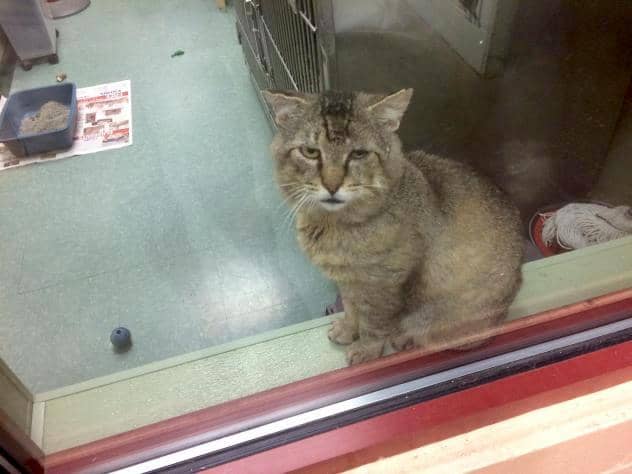 Editor's note: TheWarwick Animal Shelter occasionally sends Warwick Post short stories about guests they feel are good potential pets for our readers. Here's some information on this week's featured guest at the shelter, Balboa:
This is "Stanley" AKA "Balboa" — he's a wonderful guy and seems to have been quite the scrapper in his day.
He was found as a stray, and has been outside for quite some time. As you can see from his pictures he has a distinctive face with lots of character and those big testosterone cheeks (from not being neutered all those years).
Balboa needs a special person, someone who likes the underdog, so to speak, because he is an older guy at 10-years-old and he is Feline Immunodeficiency Virus (FIV) positive. Because of these factors, very few people will be interested in adopting him.
Some people might panic with the FIV status but it really isn't a big deal since he's fixed now, but he will need to be an indoor only cat. Our shelter cat Fichi is FIV positive AND 16 years old and he's still going strong.
Also, 10 years isn't exactly ancient for a cat, since many felines live into their upper teens, if not into their 20s, and Balboa isn't ready to throw the towel in just yet ­— he has lots more love to give and life to live.
Anyone interested in giving this guy the life he deserves, please call 401-468-4377 be interested in giving this guy a new home but he's not ready to throw in the towel just yet he still has lots of love to give and life to live.