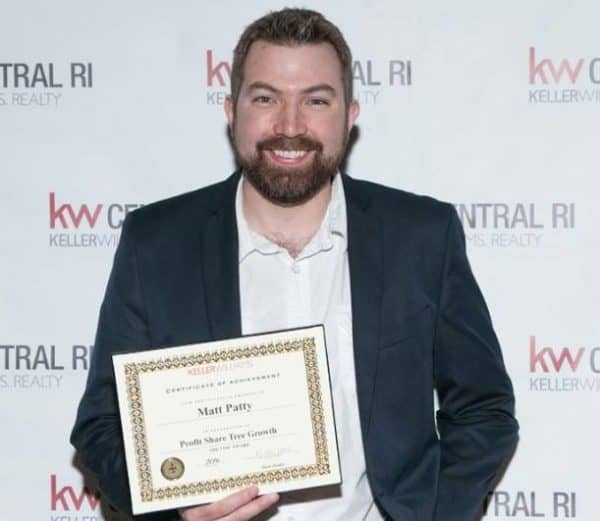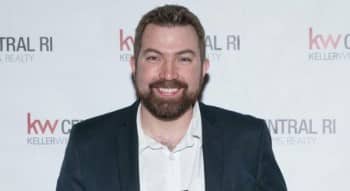 We remain in a low inventory, seller's real estate market, most residential neighborhoods in RI are experiencing fast sales and increasing prices.
One key word to highlight whether you are considering investing or selling is the word "majority."  Within any macro seller's market there will be local sectors that are ripe for buying opportunities or that are flat out buyer's markets.  If you own a $750,000 home in an area surrounded by $399-450,000 homes, then you may still have to plan for a 6-9-month marketing time.  About 4 out of 5 sales in the Ocean State are under $400,000, so when you have that amazing custom home in a more modest neighborhood, there is still a notable task for your Broker to find that buyer who sees the value of buying more house, land, and upgrades for their money than they could get in the next town over.
This doesn't mean that luxury homes are not selling; in fact, just the opposite is true.  It's extremely important to understand the market and hire a company that puts the right marketing solutions in place for your unique home if you are selling a luxury property.  We are well- equipped to do that with our professional marketing services and extra investment we make into our listings.
At the same time if you are looking to sell a $250-400,000 home and move into a higher end price point (jumbo loan limits are $417,000-425,000 in Rhode Island and jumbo rates have gone much lower and are a much more solid option for homebuyers recently), when you make that move, you are selling out of a seller's market; thus, gaining an advantage, and buying into more of a buyer's market, which is ideal (again depending on where exactly you are shopping).  So theoretically, you can sell at a premium and buy at a discount.   Supply and demand are working in your favor, as a rule, when you sell and buy in that scenario.
One of the major hurdles sellers are facing in the low inventory market is the question of where they are going to move after they sell their current home.  I hear comments like, "Well that's great that we can get $425,000 for my home Matt, but what happens when I sell and become homeless because I don't see anything I want to move into on the market."  This is one of the most common challenges sellers are facing.
There are many ways that being professionally represented by a competent agent or Team changes the landscape for sellers in this situation.  I've included a few of the action items for sellers below:
 Figure out of how much equity you have in your current home.   A local Realtor can help you with this.  Understand that when you list a home you are entering a fluid market.  Luck, timing, and the buyer, all impacts exactly how much you sell your home for.   A great Realtor will help you capitalize on the market you're in. They can't tell you that your home will sell for exactly $255,137 dollars in precisely 9 days.   For example, we can tell you that based on the comps your home should list for between $249,000- 259,000 and sell between $245,000 -265,000 and that we're averaging 60 days on market, which is much more reliable.  Beware of the "crystal ball" Realtor!
If you are selling and buying, meet with a local mortgage broker who is accessible and can accomplish a fast closing when needed.  If possible get your loan to be underwritten upfront, so that when you sell your home and find a new home to purchase, all the lender needs to do is order an appraisal and send out the title order for your new property.  Knowing you can close in 15-21 days will give you peace of mind that you don't have to be rushed into choosing a home that isn't the best fit for your family. Waiting for your dream home and then listing is a recipe to overpay and then sell for less.
Determine a marketing plan with your Realtor and list your property.  DO NOT WAIT UNTIL YOU FIND A HOME YOU WANT TO MOVE TO AND THEN START AT STEP 1.  If you are searching on inaccurate websites like Trulia or Zillow for a home, while knowing that you must sell your home to buy the next one, you can set yourself up for problems.
You're 2-4 days behind the Realtor's Multiple Listing Service already with the data you are seeing (and the home might already be in contract). Our Website www.Findmydreamhome.net feeds directly from the Multiple Listing Service and is generally faster and always more accurate than national syndication sites.
You don't know if you can afford the home or would be comfortable with your payments because you aren't pre-approved for a mortgage.  Many times, something shows up on the mortgage brokers credit report that the consumer is unaware of.
You don't have an agent.  Homes sell Agent to Agent.  It's one of the main reasons why when I list For Sale By Owner Properties at the exact SAME PRICE as the Owner previously listed them, we regularly sell them 

within 30 days

, even if they had been sitting for months previously.
If you're lucky enough to find a home you like on Zillow that is available, you now have to get financially approved and make an offer subject to your home selling, even though yours isn't listed yet.  So the seller is waiting 7-21 days in a hot market while you choose a listing agent, sign a listing agreement, clean, de-clutter, paint and (hopefully) price your property correctly on the open market, in short your offer is never going to be selected.
Make sure your Listing Agent protects you by disclosing to the co-brokers that you will need a "Sale subject to suitable housing" provision or a longer term closing on the sale of your current home.  We can negotiate the time you need to move upfront in our purchase and sales agreement.
As a backup plan, you can secure interim housing while you shop, although one of our Team's biggest areas of expertise is in fact, helping clients sell and buy simultaneously.  Because we are a Team of dedicated professionals handling each phase of the operation, our clients know that their buyer's agent has plenty of time for doing what needs to be done, getting you in the door quickly on your schedule and helping you evaluate homes.  We rarely need the interim housing solution for our clients because we are usually successful in locating the best home on the market for them after selling their property for top dollar.  This is part of our value in the marketplace today and we helped many clients successfully make this transition this year.
When you are involved in any financial market, to truly capitalize on market conditions, it's important to understand that there are things you can control and things that are inevitably fluid.  If you focus on the things you can control, you will be much more successful.   For more information on Selling to Buy, Subject to Suitable Housing clauses, getting pre-qualified or to get an accurate range of values for your current home or investment property, please reach out to me directly at 401-269-6169 or mattpattyteam@gmail.com.  If you'd like an online property evaluation of your current home and neighborhood you can also check out www.RIDreamHome.Smarthomeprice.com, enter your address to receive your report. We are looking for introductions to your friends, neighbors or relatives looking to buy, sell, or invest in Real Estate in Rhode Island!  Enjoy the fall season and keep your eyes peeled for our yard signs near you!