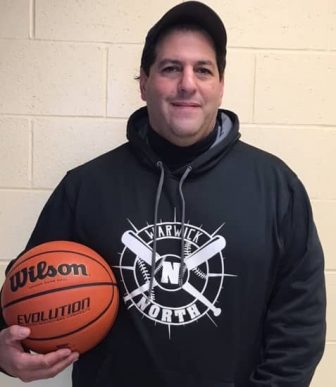 WARWICK, RI — David Palumbo, well known in youth sports circles as president of the champion Warwick North Little League, has joined the Boys & Girls Clubs of Warwick as its new Youth Basketball Director.
"I'm looking forward to expanding the Boys & Girls Clubs of Warwick's basketball program and bringing the same level of success as the City's baseball program," Palumbo said.
"We couldn't be more pleased that David is the newest member of our local Boys & Girls Clubs of Warwick team," said executive director Lara D'Antuono. "We expect that David's experience in youth sports programming and winning attitude will bring the league to an exceptional new level of fun and skill-development for the kids."
The Youthoop Rec League has been running more than 30 years and is extremely popular, with more than 400 players enrolled annually.
Everyone makes a team –  and all players get equal time in the basketball program. The league also focuses on team building that develops trust, motivation and results in better performance. Parents can also feel assured in knowing all coaches and staff are screened and trained.
The Boys & Girls Clubs of Warwick basketball league is open to all youth, ages 5 – 18. BGCW membership of $30 annually is required. A league fee of $90 covers shirts or jerseys, awards and officials.
Evaluations for the girls fall rec Youthoop have begun, but anyone interested in joining can still register for the fall season by visiting www.wbgclubs.org. For more information, call the BGCW administrative office at 401-467-4385.