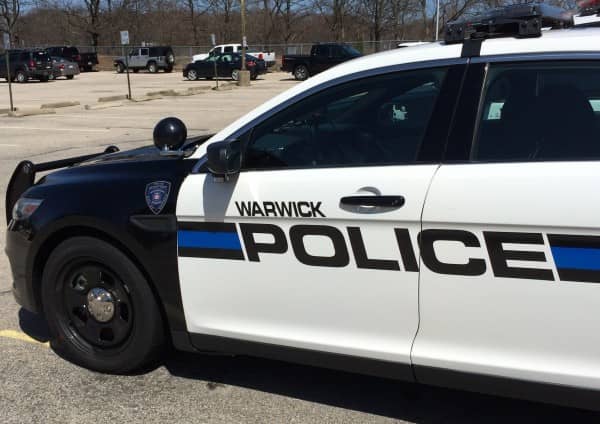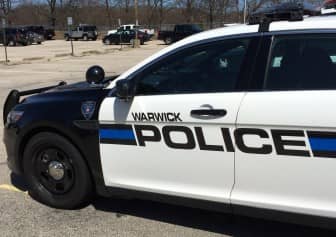 WARWICK, RI — Officer Ali Jaafar was driving south on Elmwood Avenue Oct. 3 at 1:04 a.m. when a tan 2003 Buick Regal with temporary plates turned right onto the road headed north, driving down the center, straddling the north and south lanes, pulled it over and arrested the driver on a DUI charge.
Jaafar pulled a U-turn and followed the Buick as it continued to swerve in the middle of the road, past a traffic stop, and attempted to pull the car over at Third Avenue, but the driver continued a low speed until stopping at Second Avenue. Finally, Jaafar got the driver's attention with the use of an air horn, and the driver pulled over, according to the officer's report.
Jaafar approached the vehicle and spoke with the driver, identifying him as Steven Senna, 53, of 234 Third St., Cranston. Jaafar noted Senna had a flushed, red face, bloodshot eyes and smelled strongly of alcohol. Senna had difficulty locating his driver's license, and was unable to immediately answer a question about where he'd been coming from.
Senna eventually told Jaafar he had not been drinking, but the officer invited him to a series of sobriety tests anyway.
Senna demonstrated a lack of smooth pursuit in his vision, refused to attempt a walk and turn test, complaining of a broken toe, and also refused to attempt a one-leg-stand, throwing his arms up in frustration and placing them behind his back to aid Jaafar in hand-cuffing him.
Jaafar in fact handcuffed Senna, arresting him on suspicion of driving under the influence of alcohol, then secured him in his cruiser and transported him to Warwick Police Headquarters at 99 Veterans Memorial Drive, where Jaafar formally charged the man with DUI and also for refusing a chemical breath test.
Senna was also cited for leaving the lane of travel, and failing to use his turn signal, then transported to Kent County Memorial Hospital, where he was turned over to hospital staff for detox treatment.