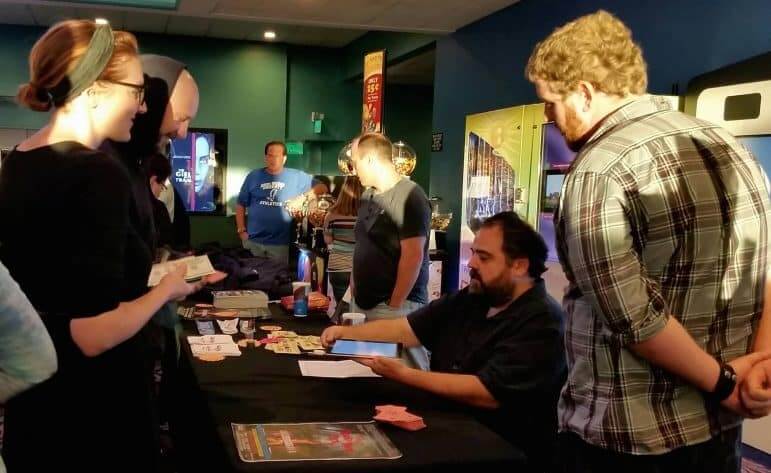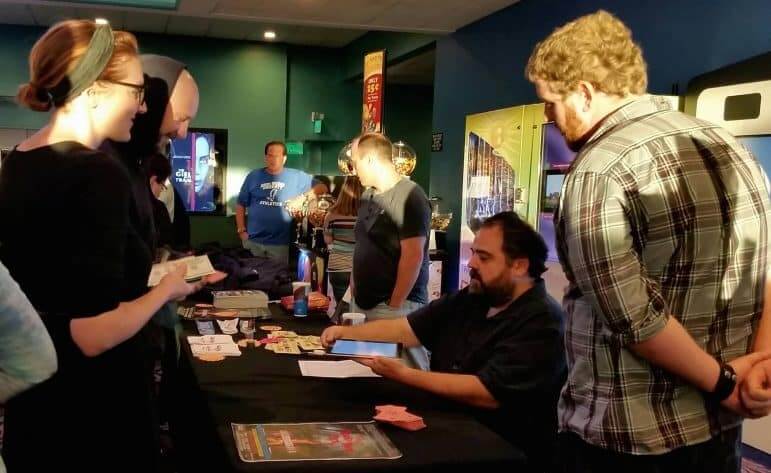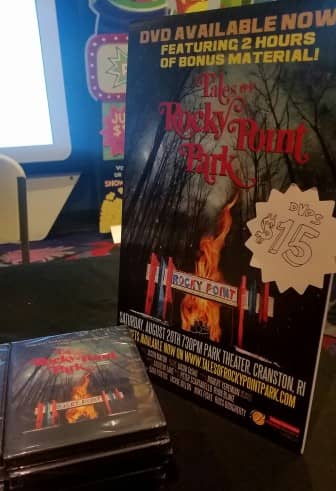 WARWICK, RI  — The second showing of 'Tales of Rocky Point Park' in RI, at the Warwick Mall Showcase Cinemas, drew a appreciative theater-filling crowd Sept. 15 where viewers were treated to a film that was equal parts history lesson, reminiscence and good-old superstition.
The movie, largely a documentary of the 150-year history of the park, provides a nostalgic look at the park's heydays, calamitous stumbles and disappointing decline in the 1990s. Somewhere in that long span of family fun, concerts, thrills, seafood and spectacles, the land supposedly earned a curse from either wronged Native Americans or the spirits of the various employees and patrons who met their end at the site during its long history, either through mishap, foolishness or outright (yet inexplicable) malice.
There is vintage 1980s era footage of the park rides from a first person perspective, as well as some footage taken at the park during its long, decaying fallow period in the 1990s and 2000s. The film makers also included interviews from people who played and worked at the park. The memories and footage is a bittersweet treat for Rhode Islanders who remember Rocky Point fondly.
The film's spooky thread comes from the many rumors circulating about the park while its patrons and owners were still enjoying it as successful business and seemingly unstoppable seaside attraction for the Ocean State.
The film's first showing, at Park Theatre, 848 Park Ave., Cranston, Aug. 20, sold out all 950 seats, said producer Rob Yeremian.
"I'm hoping we get another great crowd," he said.
He need not have worried. The theater was packed, if not sold out, with people who laughed and cheered, then occasionally fell silent as the outrageous stories about Rocky Point were recounted, some verified, some left unresolved.
Two of Yeremian's friends happened to be in the theater during the show, Chris Gipson, a former southerner and Robert Bowen of Cranston, who grew up in Warwick.
While Gipson wasn't much on local history, Bowen used to spend his summers at Rocky Point. "Yes I did. Of course," Bowen said.
The next showing of the film will be Saturday, Oct. 8, 7:30 p.m. at the Narrows Center for the Arts, 16 Anawan St., Fall River, MA. It will also show at The Columbus Theatre is located at 270 Broadway in Providence on Oct. 22.