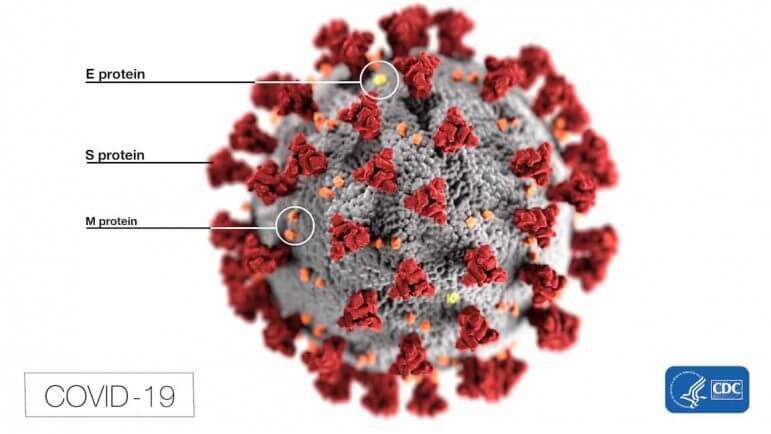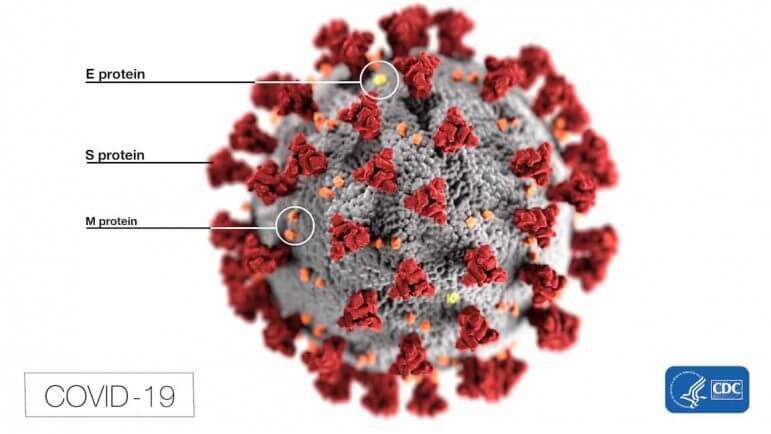 PROVIDENCE, RI — The Omicron sub-variants BA.4 / BA.5 now dominate RI COVID-19 infections, are as contagious as  measles, and elude immunity from vaccines and past infections.
How contagious is Omicron BA.5 / BA.4? Is it common?
"Measles is so contagious that if one person has it, up to 90% of the people close to that person who are not immune will also become infected," according to the CDC.
Together BA.4 and BA.5 are now the dominant strains in the U.S., accounting for about 80% of COVID-19 infections, according to the Biden Administration. They're also dominant in Rhode Island, where they make up a combined  76.5% of COVID-19 infections.
On June 11, the Centers for Disease Control and Prevention (CDC) reported the new, extra-catchy versions of the Omicron COVID-19 variant, BA.4 and BA.5 made up 2.85% and 4.27% of cases in Rhode Island. As of July 9, BA.4 and BA.5 in Region 1 New England states, including Connecticut, Maine, Massachusetts, New Hampshire, and Rhode Island, now make up 16.8% and 59.7% of cases, respectively.
The BA.4/BA.5 subvariant made up about 35 percent of cases nation-wide by June 22, according to Dr. Katelyn Jetelina, epidemiologist and biostatistician and author of the Your Local Epidemiologist blog.
BA.4/BA.5 is fast outcompeting BA.2 12.1, which made up 64.89% of COVID cases in Rhode Island on June 11. Now, BA.2 12.1 makes up 17.3% of cases, according to the CDC.
"BA.5 has arrived. An estimated 10-15% of Americans will be infected. Unfortunately, hospitalizations and death will follow, albeit at lower rates than we've seen before," Jetelina wrote Wednesday about the rapidly-dominating variant.
BA.4 / BA.5 evades immunity
A recent study in the New England Journal of Medicine shows that neutralizing antibodies developed from a past BA.1 or BA.2 Omicron infection are up to 18 times less effective at  BA.4/BA.5 variants, according to a letter from researchers at Beth Israel Deaconess Medical Center, Boston, MA, published in the New England Journal of Medicine July 7.
However, reduced immunity still appears to protect from severe disease and death.
"On a population level, we expect our complex history of infection- and vaccination-induced immunity to continue to protect against severe disease," Jetelina said.
How severe is BA.4 / BA.5?  Why avoid it?
"Early reports from South Africa indicated that most cases were mild—and that symptoms for this variant seemed to be different. "The reports show that patients in South Africa—many of whom were young—have had severe fatigue, but no loss of taste or smell," says Lauren Ferrante, MD, a Yale Medicine pulmonologist," according to Yalemedicine.org.
"There are many reasons to avoid an infection (can't miss work; don't want to feel crappy for a week or two; risks of long COVID; high risk for severe disease; live with vulnerable people)," says Jetelina.
COVID-19 BA.4 / BA.5: What should I do?
Jetelina noted the following precautions to avoid spreading the new variants and endangering friends and family:
Use antigen tests to avoid exposing others to the virus "If you use antigen tests before seeing someone vulnerable,keep the following in mind:
If you have the virus and are asymptomatic, you can expect the average antigen test to catch 44% to 70% of cases. This is good but not perfect.
Be sure to conduct cadence testing: test 48 hours before the event and again the morning of. If they are both negative, I would feel comfortable proceeding." Jetelina said.