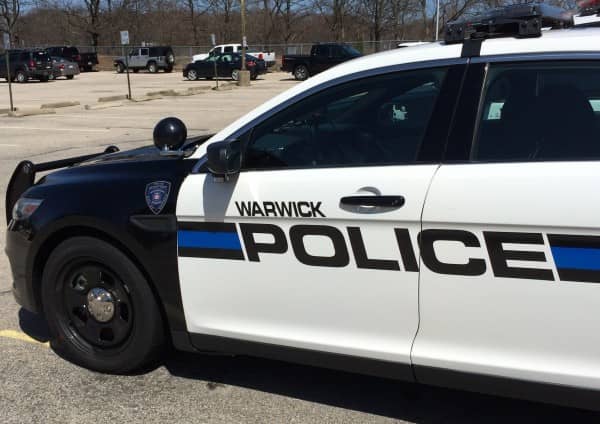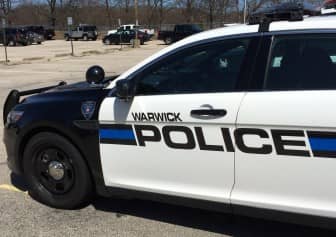 Warwick, RI — A traffic stop and DUI arrest early Thursday morning took a potentially dire turn when officers discovered the car's passenger had overdosed on an opioid drug and was unresponsive, requiring them to administer Naloxone to the victim, reviving the man.
Officer Daniel DiMaio stopped a car at the intersection of Post Road and Pettaconsett Avenue Jan. 7 at 12:37 a.m., assisted by Sergeant John McAniff. The officers noted the operator of the vehicle, Robert Gamble, 29,  of 40 Stadden Street, Apt 1, Providence RI appeared to be under the influence of alcohol. They also noticed the man's a passenger was unconscious and was unable to be roused.
DiMaio and McAniff have each been recently trained in the use of Naloxone and the signs and symptoms of a person who is overdosing on opiates. Naloxone, also known as Narcan, is a drug commonly used to counteract the symptoms of opiate overdoses, restoring breathing that has been suppressed by the family of drugs, as explained on Butler Hospital's website. The Warwick Police Department began training officers in Naloxone use in February 2015, according to a Warwick Beacon report.
A rescue was summoned to the scene, but the officers noted the unconscious man's eyes were rolled back in his head and that his breathing was shallow. Under Sergeant McAniff's direction, Officer DiMaio administered an inter-nasal dose of Naloxone, which brought the passenger back to consciousness.
The passenger was transported to Kent County Memorial Hospital for treatment and the operator. Gamble was arrested for suspicion of DUI and operating on a suspended drivers license.

The RI Health Department has listed the following information about preventing overdose deaths and identifying potential overdoses:
What users can do to prevent an overdose death
Don't use alone (no one can help you);
Don't mix drugs like benzos, alcohol and opioids;
Talk with friends and family about responding to an overdose and using naloxone in case of an opioid overdose.
What friends and family can do to prevent an overdose death
Call 911 if you find someone in an overdosed state. Stay with the person until the ambulance arrives. Know that Rhode Island has a "Good Samaritan" law that will protect you, from minor violations of drug and alcohol laws;