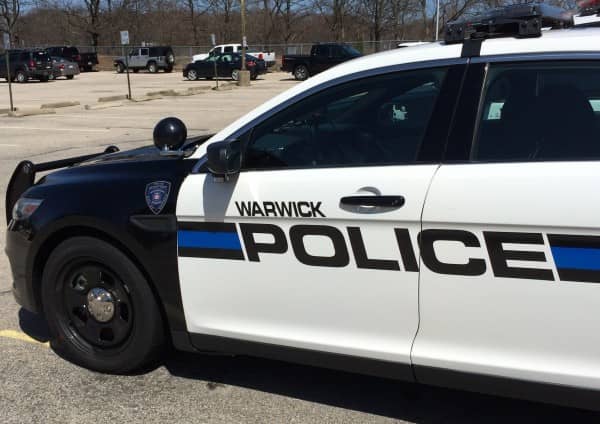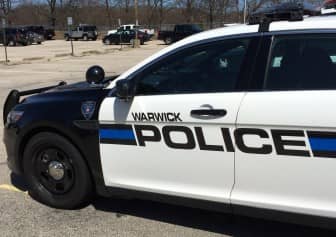 WARWICK, RI — A Best Buy clerk had to cut his shift short Aug.5 at 7 p.m. after officers viewed video of him stealing a woman's i-phone at Chipoltle, got his name from his receipt and found him at work in the Home Theater section of Best Buy after noting the Best Buy store shirt he was wearing.
Officers Ali Jaafar and Christopher Lo were eating dinner at Chipotle Restaurant at 969 Bald Hill Road when a woman approached them to say that she had lost her i-phone 5S, white with a pink Speck case,  while paying for dinner in line at the restauraut. When she realized the phone was missing she returned, but the staff hadn't found it and neither could she, the woman said, according to Jaafar's report.
The woman said using the phone's "Find my phone" application, but it only returned an error, a sign that that phone had been turned off, Jaafar reported.
Jaafar and Lo asked the store manager to review video footage of the store during the woman's time in line, observing a man at the register immediately after the woman notice the i-phone and attempt sleight of hand by placing his larger phone over the woman's phone and then picking both up before ending his purchase and leaving the store.
A review of the restaurant's receipt records revealed the man in the video, who had paid by card, to be John Marshall, 24, of 199 Lynch St., Providence. The video showed him wearing a Best Buy shirt, so the officers traveled a short distance down Bald Hill Road to the Best Buy at 24 Universal Blvd., now accompanied by Sgt. Michael Lima.
At the Best Buy, the manager confirmed Marshall was working there, and was on shift at the moment in the Home Theater department. The manager asked Marshall to step outside to speak with the officers, according to Jaafar's report.
Marshall admitted to taking the phone, telling the officers that it was locked in a drawer near his work station. Jaafar arrested Marshall on a charge of larceny, less than $1,500.
On his way to Warwick Police Headquarters at 99 Veterans Memorial Drive, Marshall said he had hoped to collect a reward by returning it to the phone's owner. When Jaafar asked why he'd turned off the phone, Marshall said he'd done so to keep it from ringing.