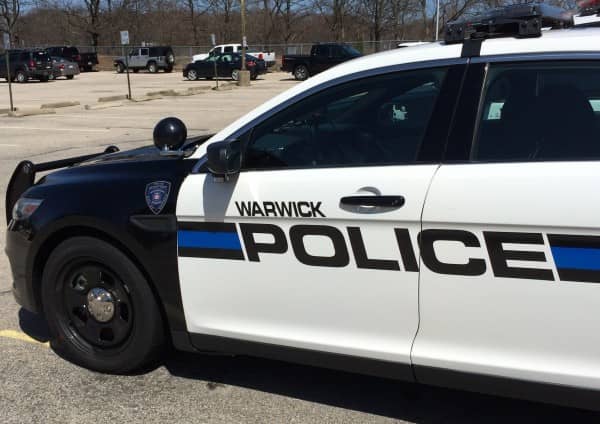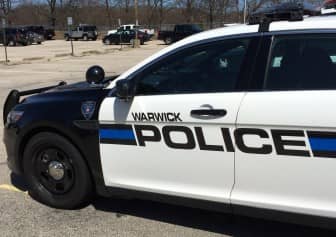 WARWICK, RI — Perhaps it's easy to mistake stump killing Stump Out for plant-feeding Miracle Gro while you're pouring it onto your neighbor's tree as you hang over his fence, but that story didn't stop Officer Mitchel Voyer  from arresting Bruce R. Gempp, 65, of 104 Ginger St. on a charge of malicious injury to property July 6 at 3:44 p.m.
Voyer's journey to hear Gempp's story of gardening inventory and surreptitious altruism gone awry began when Warwick Police received a call from Gempp's neighbor, William Murray, 59, of 486 Diamond Hill Road, reporting a dispute between him and Gempp, according to the officer's report.
When Voyer arrived and spoke with Murray, the man told him Gempp had cut several branches from his tree that was hanging over Gempp's property. Also, Murray told Voyer he believed Gempp was poisoning his trees. Murray pointed out a tree on his property next to a wall and a fence separating his yard from Gempp's. The tree had a white residue at its base, Voyer reported.
Murray told Voyer he'd spotted Gempp standing on the wall and leaning over the fence, into his yard, pouring a white substance from a bottle onto his tree. When Murray asked Gemp what he was doing, his neighbor grabbed the bottle and ran away, according to the report.
Murray told Voyer several of his trees had been mysteriously dying recently, and he'd seen branches cut off several of his trees bordering Gempp's property.
When Voyer walked next door to speak with Gempp, the man admitted to cutting the branches off Murray's trees, saying he thought he could do that because they stretched into his property, according to Voyer's report. Voyer reported that he pointed out the tree was on Murray's property.
When asked about the white substance he'd poured on Murray's tree, Gempp said he'd been pouring fertilizer on it. Voyer noted that didn't make sense, since he'd be unlikely to fertilize a tree he'd been damaging. Voyer asked Gempp to show him the fertilizer, according to the report.
When Gempp showed him a bottle of Miracle Gro, Voyer stated that had not been the substance Gempp had been pouring on the tree, and asked to see the actual chemical. Gempp showed him a bottle of Stump Out, described as "Do it yourself Stump removal," according to the officer's report.
reported that Gempp then told him he'd poured the stump-remover on his neighbor's tree by accident, while leaning over the fence and standing on the wall.
Voyer arrested Gempp, on a charge of malicious damage to property, handcuffed him and transported him to Warwick Police Headquarters at 99 Veterans Memorial Drive, where he was processed and given a Third District Court Summons to appear in court on July 25.
Voyer then transported Gempp back to his home. He entered the bottle of Stump Out into evidence storage.