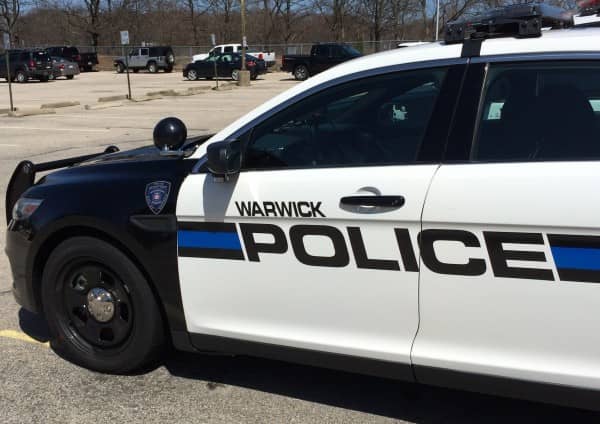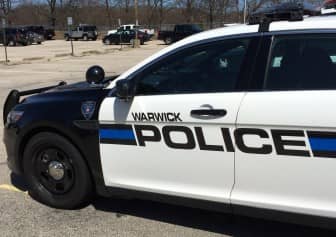 WARWICK, RI — Officer Gregory Accinno was called to the intersection of Gertrude and Main Avenues Dec. 2 at 1:25 a.m. for a driver attempting to change a flat tire who had dismissed a AAA truck and was reportedly intoxicated, ultimately arresting the driver on a DUI charge.
When Accinno arrived at the intersection, he found a blue 2008 Chrysler Sebring with all four of its doors open, as was the trunk. The driver, later identified as Luke Hosking, 24, was trying to change a tire flattened by a sidewall puncture, according to Accinno's report.
As they spoke, Accinno noticed the man had bloodshot eyes and slurred speech. Hosking said he'd just dropped a friend off near Sandy Lane and was headed home to Connecticut when his tire was flattened. Accinno asked if Hosking had been drink, which the driver denied.
Accinno did not ask why all the doors to the car were open. He did invite Hoskins to a series of field sobriety tests. During the tests, Hoskins demonstrated a lack of smooth pursuit in the drivers vision, made an improper turn during the walk and turn test and missed heel to toe cadence during the walk and turn test, Accinno reported.
Accinno arrested Hoskins and transported him to Warwick Police Headquaters, 99 Veterans Memorial Drive. Hoskins' car was towed by Stevie D's towing, according to the report.
At police headquarters, Hoskins registered a .184 and .188 on a breath blood alcohol test.
Accinno charged Hoskins with DUI, first offense, .15 or greater. The officer later transported the driver to Kent County Memorial Hospital for detox treatment.