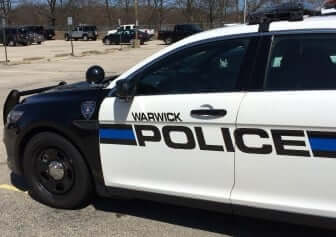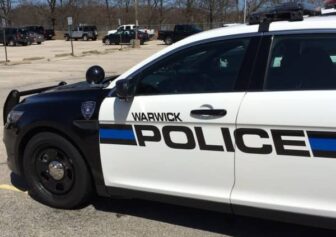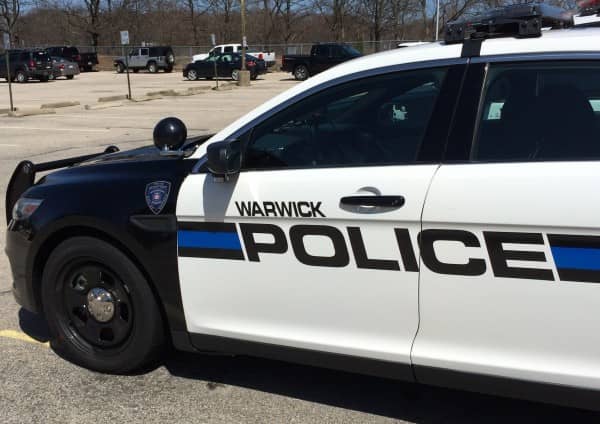 WARWICK, RI — Officer Brittany Crabtree stopped at the Elmwood Seasons station on Elmwood Avenue at 1:58 a.m. April 15 for a drink when the clerk pointed out a man loitering in a gray 2014 Honda Accord, who she shortly arrested for crack & fentanyl possession.
The clerk pointed at the car, which he said had been parked at a broken pump for for some time, noting that the car is often parked at the station for hours at a time. Crabtree approached the car and saw a man in the driver's seat, with his head resting against the window. She asked the man to roll his window down  and asked why he was parked at the broken pump, according to the officer's report.
The man, who Crabtree later identified as De Andre Seeley Randolph, 27, of 109 Fairfield Drive, Cranston, told the officer he was resting between Uber runs. Crabtree noticed he appeared to have a crack pipe on the seat next to him, so Crabtree asked him to step out of the Accord. Randolph did so, and Crabtree did not observe any sign of impairment as he did so, according to the report. A second officer, Zachary Coyne, arrived to aid Crabtree.
Crabtree searched the rest of the Accord, finding two small white rocky objects in the center console, along with crack cocaine related item, Choreboy, and a white razor blade with white powder on it. Crabtree told Coyne she had found illegal drugs, and Coyne arrested Randolph, putting him in handcuffs and securing him in Crabtree's cruiser.
Crabtree transported Randolph and the substances to Warwick Police Headquarters, 99 Veterans Memorial Drive, where the substances were tested, revealing .1 grams of crack cocaine and .2 grams of Fentanyl. She charged Randolph with two counts of poseession of a schedule I-V drug, misdemeanors.
Shea's towing removed the Accord from the Seasons station.