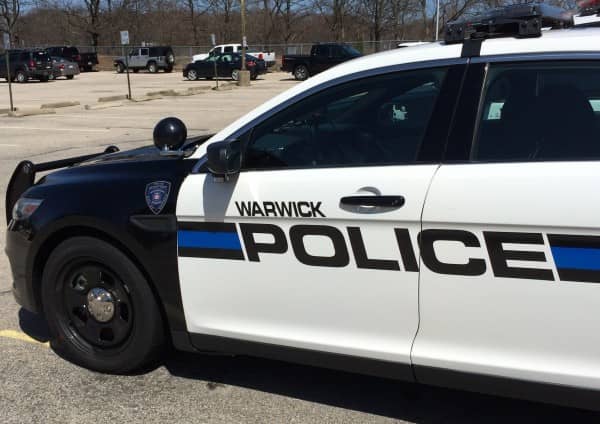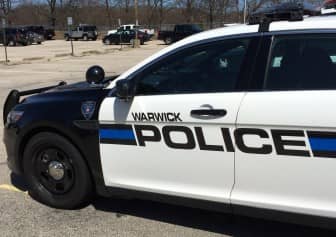 WARWICK, RI — A car burglar made two mistakes Sept. 19 on Posnegansett Avenue at 12:49 a.m. — stealing from an off-duty ACI guard, then threatening him, adding a face full of pepper spray to his troubles, which included imminent arrest for larceny.
When Officer Thomas Greene arrived at the address, he found three men in the front lawn of the Posnegansett Avenue address. One of them, later identified as Kevin Alan Gilchrist, III, 24, of 130 Pilgrim Parkway, Apt. 8, was rolling on the ground, shirtless, yelling loudly.
The ACI guard told Greene that he had been woken up by his car alarm, and spotted a man in a dark hoodie sweatshirt and plaid pajama bottoms attempting to break into his car.
The man told Greene he got dressed and went outside and started looking for the thief. The man found the culprit, later identified as Gilchrist, rummaging through another vehicle there, Greene reported.
When the man confronted Gilchrist, the thief became aggressive and attempted to flee, at which time the guard sprayed him with pepper spray, and ordered him to stay on the ground until police arrived, according to the report. The man said Gilchrist had stolen his daughter's phone, $7 in cash, purse and debit card had been taken from his car.
The owner of the second car told Greene his neighbor had alerted him that Gilchrist was stealing from his car. When he went outside to investigate, he said, he found Gilchrist struggling with his neighbor.
Gilchrist complained that his head and back had been hurt during the confrontation with the man.
Greene arrested Gilchrist and transported him to Warwick Police headquarters at 99 Veterans Memorial Drive, where Gilchrist was given an opportunity to wash the pepper spray from his eyes. Gilchrist demanded loudly to be taken to the hospital, and Greene arranged that, then charged him with two counts of larceny at 5:30 a.m. when Gilchrist was released and transported back to Warwick Police HQ.
He pleaded no contest to the charges Sept. 19 and was sentenced to two one-year terms in prison, suspended, with 90 days to serve, with probation, in Third District Court.