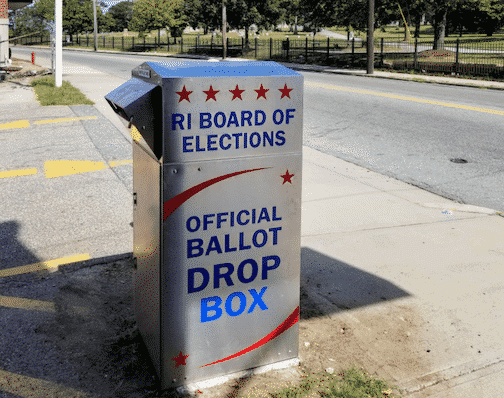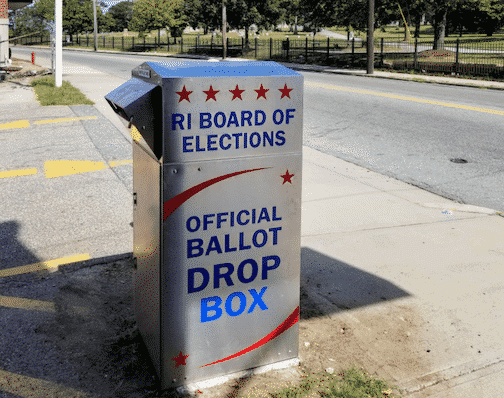 PROVIDENCE, RI — If you're interested in a mail ballot for the Nov. 8 election, you've got till Oct. 18 at 4 p.m. to fill out and submit an application to your local board of canvassers.
A downloadable version of the mail ballot application, attached to the bottom of this article, is also available at the RI Secretary of State's website. The application file also includes a list of local board of canvassers offices. In Warwick, that's at Warwick City Hall, 3275 Post Road, 02886.
After Oct. 18, the General Election mail ballot application period will be closed, and you will have to contact your local town or city hall to apply for or vote an emergency ballot, according to the Secretary of State's office.
Mail ballot applications must be filled out completely and received by your local board no later than 4 p.m. on the 21st day before the election you wish to vote in. The application has to be physically at the local board by 4 p.m. on that deadline. Postmarked applications received after the deadline will not be accepted.
Any otherwise qualified Rhode Island voter may vote by mail ballot in the following circumstances:
1. A voter within the State of Rhode Island who is incapacitated to the extent that it would be an undue hardship to vote at the polls because of illness, or mental or physical disability, blindness, or serious impairment of mobility.
2. An elector who is confined to a hospital, convalescent home, nursing home, rest home, or similar institution, public or private, within the State of Rhode Island. Nursing Home Mail Ballots
3. An elector who will be temporarily absent from the state because of employment or service intimately connected with military operations or who is a spouse or legal dependent residing with that person, or a United States citizen that will be outside of the United States. (Please Note: any voter qualified to vote a category 3 mail ballot  will also be allowed to cast a mail ballot pursuant to the Uniformed and Overseas Citizens Absentee Voting Act "UOCAVA Act" http://sos.ri.gov/elections/voters/overseas/)
4. An elector who may not be able to vote at his or her polling place in his or her city or town on the day of the election (see "No Excuse Mail Ballot Voting" below).
All mail ballots must be received by the State Board of Elections at 2000 Plainfield Pike Cranston, RI 02921 by 8:00 P.M. the night of the election. If you cannot mail the ballot back in time utilize a Drop Box at these locations
Mail ballot enjoys history of security
"There are several layers of security in place for voting my mail in Rhode Island. First, falsely submitting a mail ballot application or a mail ballot are both felonies, punishable by up to 10 years in prison for each offense, said Nick Domings, public information officer for the Secretary of State, in 2020.
"Additionally, our state-of-the-art Central Voter Registration System has digitized signatures for voters, and physical copies of voter signatures are kept on file with local boards of canvassers in each city and town. These signatures are matched to the mail ballot applications submitted by registered voters before a mail ballot is ever sent out. Then, in a separate process, the signature on a voter's actual mail ballot oath envelope is matched to the signature on the application to confirm that voter's identity. If the signatures don't match at any point, the process stops and the voter is contacted," Domings said.
Further, Domings pointed to a recent study by the conservative Heritage Foundation that found no documented cases of voter fraud in Rhode Island since 1979, which is as far back as the study went. That report also covers 2018, the year that RI's U.S. Attorney's office and the local FBI announced their enhanced vigilance against voter fraud in the state.
Also, in 2012, during his re-election bid, Woonsocket native Rep. Jon Brien (D-Dist. 50), who championed voter ID legislation that year that requires voters to show an ID before they can vote, was unable to point to a single case of voter fraud that his legislation would have stopped. Mail Ballot Application - General Election