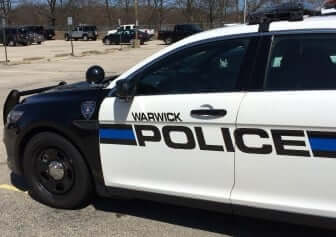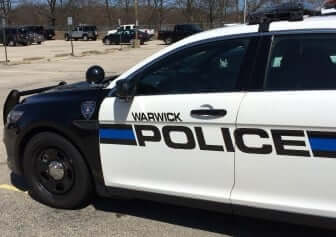 WARWICK, RI — A pair in their 30s arrested for assault of an older couple during an Oakland Beach Seawall fight Sept. 22 are due in court this month on the charges, including felony assault of a person over 60 for the woman.
According to the report of Officer Nicholas DeLuca, he and three other officers were called to 898 Oakland Beach Ave., for a reported Oakland Beach Seawall fight. When he arrived, one of a pair of people ultimately arrested for assault that night, Nicholas Nieves, 33, had already been detained in a cruiser, DeLuca reported.
DeLuca spoke with Catarina Diaz, 33, who said she was at the seawall with Nieves, a friend. She said a fight began when a man, one of the people assaulted, 59, approached them to ask them to quiet down, according to DeLuca's report. The officer noted Diaz had a bruised left eye and a cut below that eye. She said the injury was from the man striking her in the face.
DeLuca spoke to the 59-year-old and his wife, 60-years-old, who said that when the man approached a group of people, including Diaz and Nieves, who were drinking, yelling, smashing bottles and playing loud music, and asked them to quiet down, Nieves became aggressive.
The older man said Nieves entered the driver's side of their SUV and started punching him as he sat in the passenger's seat. The man said Nieves used the older man's cane to strike him as well, according to the officer's report. The older man's wife tried to pull Nieves off her husband, and Diaz responded by punching her in the face and pulling her hair. The older couple both suffered several injuries to their faces, according to DeLuca's report.
Witnesses told DeLuca Nieves had jumped into the SUV and assaulted the man, and also confirmed Diaz's assault of the woman. There was large crowd at the Sea Wall at the time, and several vehicles parked there had infractions, which were cited, according to the report.
After assessing all the accounts, DeLuca determined Nieves and Diaz escalated the confrontation and had assaulted the older couple. The were both arrested on assault charges, and transported to Warwick Police Headquarters, 99 Veterans Memorial Drive, Warwick, RI, for processing.
Nieves was charged with simple assault and disorderly conduct, and arraigned on the charges in Third District Court Oct. 17, then released on $1,000 personal recognizance, with a no-contact order for the victims and a Nov. 17 pre-trial conference for the charges.
Diaz was charged with felony assault of a person over 60, the wife, simple assault and disorderly conduct. She was arraigned on the charges Oct. 5 in Third District Court, then held without bail pending a Nov. 27 court screening.