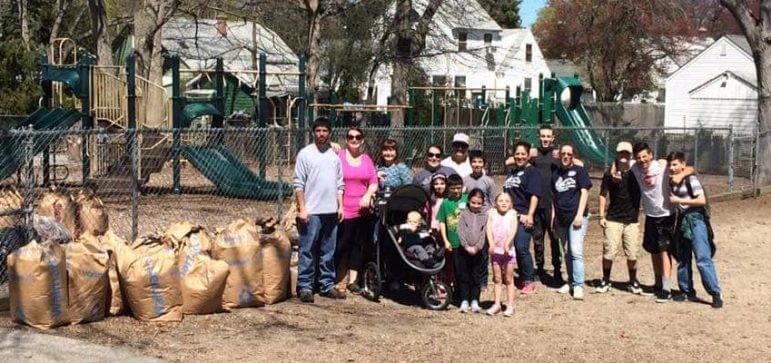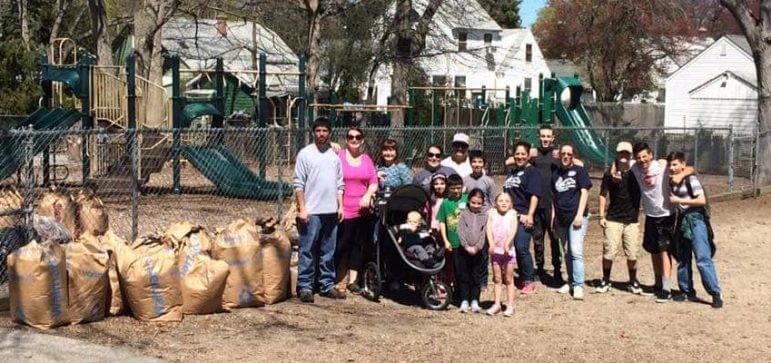 WARWICK, RI  — Warwick City Councilman Jeremy Rix and Rep. David Bennett (D-Dist. 20) joined members of the Norwood PTA during Earth Day for a cleanup of the Norwood Elementary grounds on Saturday, the first of a two-day cleanup at the school.
The two joined Norwood PTA President Jessica Cortez, Principal Gannon, Ginna Tiernan, Russell E Gundlach and his son, the Crosby Family, Dan Elliott of Greenwood Professional Services (a landscaping company), and many parents and kids.
The group raked leaves, picked up trash, and cleared brush so that the kids can have more room behind the school to play, Rix said.