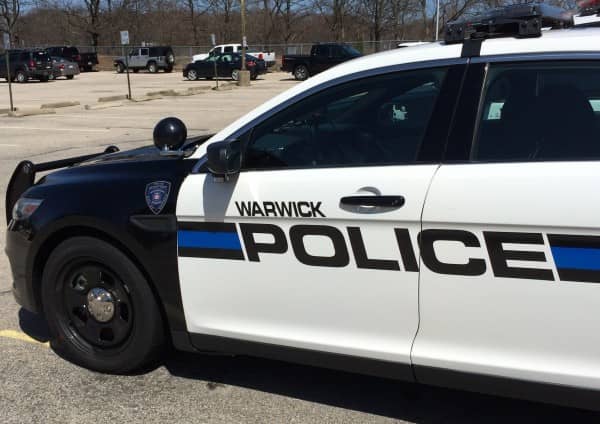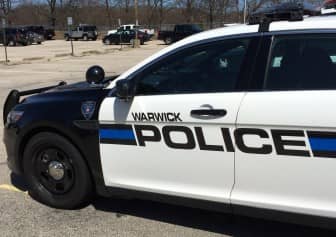 Warwick, RI – Warwick officers were called to the Post Road Sheraton Hotel April 9 at 4:19 p.m. for a disturbance in progress in a third floor room, arresting two of its occupants.
Once at the 1850 Post Road hotel, Officers Javier Cabreja and Charles Austin spoke with the hotel manager, who told them that he'd like the officers to remove the occupants of a room on the third floor because of numerous complaints of noise from the room, according to Cabreja's report.
On their way to the room, the officers could hear loud noise coming from the room. Just outside the door, they saw loose change littering the floor outside the entrance.
A woman, later identified as Nicole Moynihan, 28, answered the door when the officers knocked. A man, identified as Shawn Chalmers, 23, of 42 Shiloh, Apt. 10, Providence.
Both occupants seemed under the influence of alcohol, and the room was in disarray, according to the officers' report.
A check of both occupants records revealed a paperless warrant for Moynihan out of the Woonsocket Police Department, and Austin attempted to arrest her, according to the report.
Moynihan resisted arrest, screaming and struggling, hugging Chalmers.
Cabreja advised Chalmers, who was pacing outside the room, to leave the hotel, but the man refused, demanding to know why Moynihan, the mother of his children, was being arrested.
Cabreja again asked him to leave, promising to explain outside the hotel, but Chalmers refused, punching the wall instead. Chalmers' punch left a dent in the wall, according to the report.
The officers detained Chalmers, bringing him to the lobby, where the manager told them he'd like to press charges against him for the damage, estimated at $100.
Crabreja arrested Chalmers, charging him with disorderly conduct and vandalism/malicious destruction of property.
The officer then transported him to Warwick Police Headquarters at 99 Veterans Memorial Parkway.