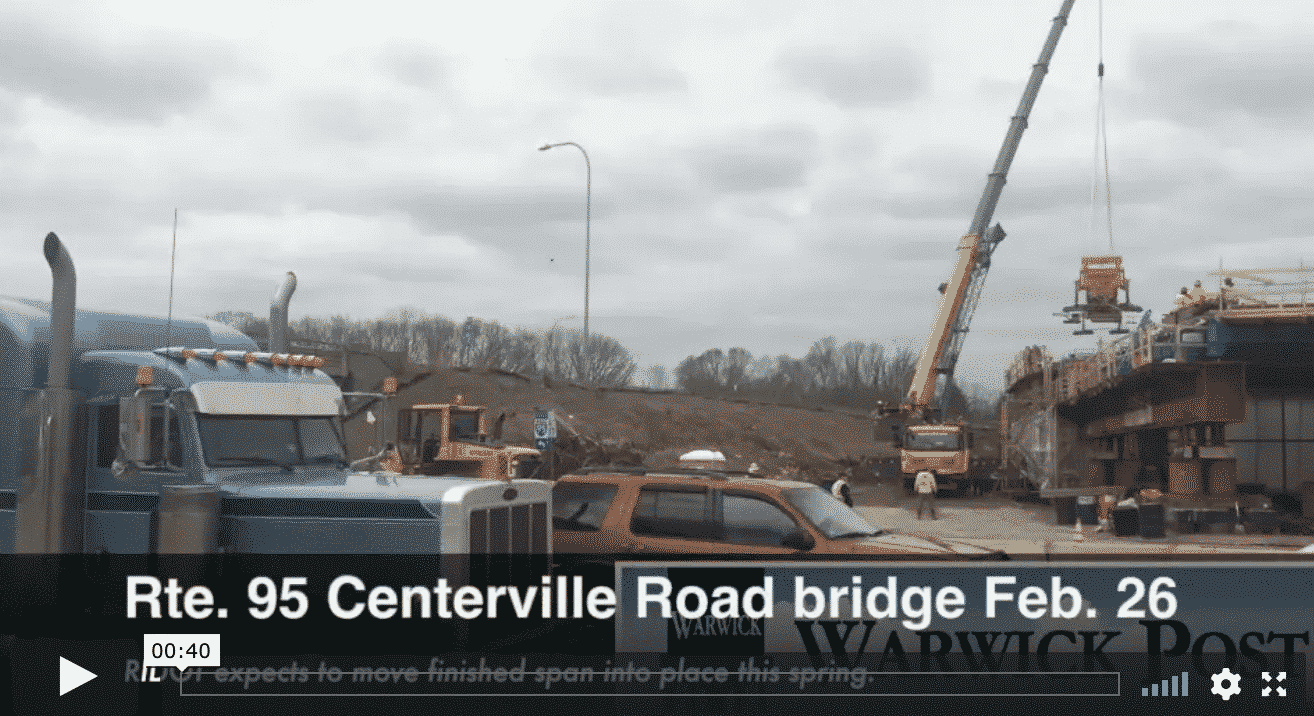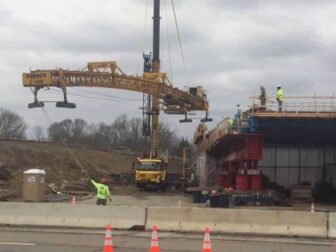 WARWICK, RI— New Toll Gate and Centerville Road bridges on Rte. 95 continue to take shape on their respective roads near Exit 10 as the RIDOT prepares to move them into place, likely sometime this spring.
On Wednesday at about noon, a crew of about a dozen men worked atop the new Centerville Road span, where a North American Crane and Rigging crane moved a large motorized cement finisher off the structure and placed it on the ground nearby. The finisher was then disassembled and taken off-site.
Charles St. Martin, spokesman for the RIDOT, said the best information on when the new spans will be finished and moved into place places the work in before the summer starts.
When the bridges are ready to install, they'll need to move traffic into the center of the highway around the work, he said in September.
The project is budgeted at $25.3 million. It's one of several Rte. 95 bridges that to be replaced, part of  $700 million spent in 2019 in  the RhodeWorks program to bring Rhode Island's roads and bridges into a state of good repair.