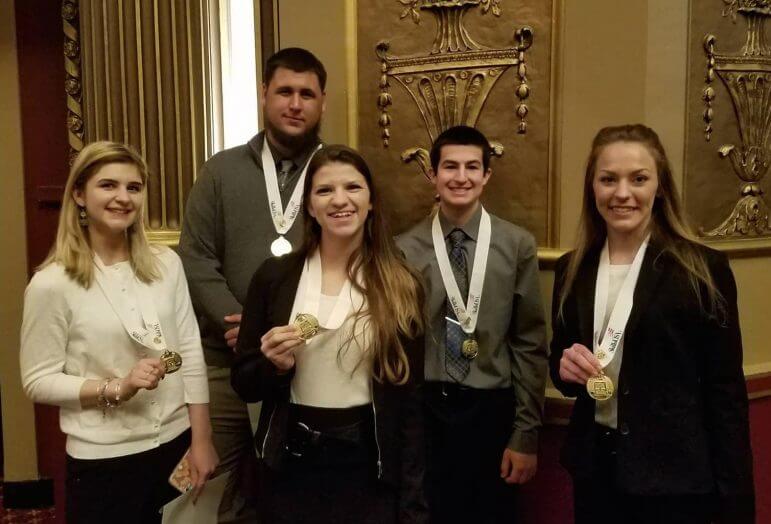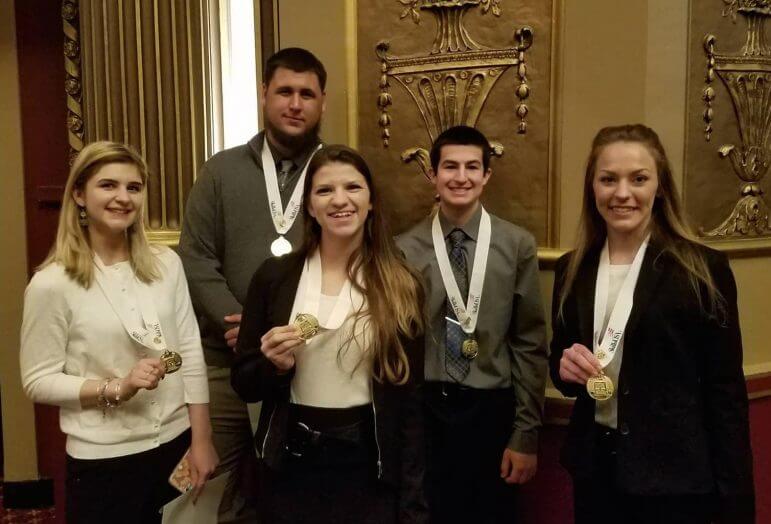 EAST GREENWICH — Six students earned Gold Medals,  and two w on a Silver and Bronze medal, respectively, at the SkillsUSA 42nd annual Rhode Island Awards and Recognition Ceremony held at the Veteran's Memorial Auditorium in Providence, RI on March 28.
Dr. Douglas H. Sherman, Senior Vice President and Provost, at New England Institute of Technology (NEIT), announced and congratulated gold medal winners Maryellen Gale of Webster, NH, Advanced Design; Michael Webb of West Warwick, RI, Architectural Design; Dominic Franco of Ashaway, RI, Automotive; and Crime Scene Investigation Winners Amber Robertson of Coventry, RI, Dayna Koukas of Wakefield, RI and Marissa Sposato of Westerly, RI.
In the Automotive competition, Tyler Bergeron of Hudson, NH earned a Silver Medal and David Higgins of West Hartford, CT took the Bronze Medal.
 Each of the six gold medalists will advance to the SkillsUSA 2018 national competition which will be held in Louisville, Kentucky in June. During this annual championship, more than 4,500 students will compete in 77 occupational and leadership skill areas.
SkillsUSA is a partnership of students, teachers and industry working together to ensure America has a skilled workforce. The national organization provides educational programs and events that support career and technical education (CTE). SkillsUSA serves more than 250,000 high school and college students and professional members enrolled in training programs in technical occupations, including healthcare. SkillsUSA programs include local, state and national competitions in which students demonstrate occupational and leadership skills.
"We are so proud of our eight award winners in this highly-competitive, well-respected event. The knowledge and skills they have acquired in their respective academic programs have served them well. We wish the Gold Medalists the best of luck at the upcoming national championship," Sherman said.