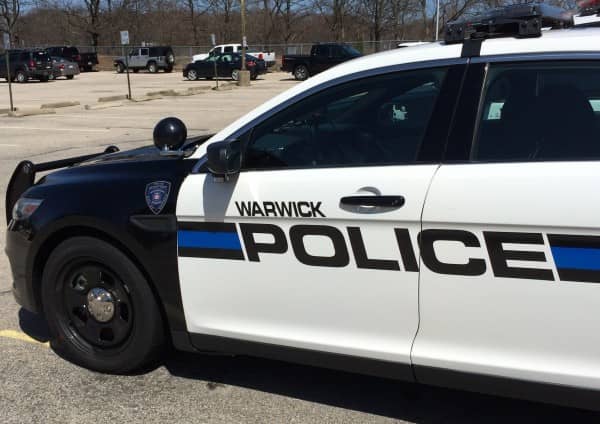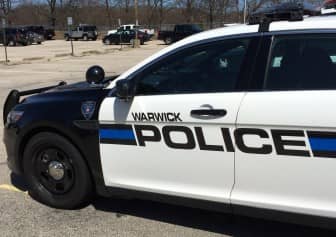 WARWICK, RI — Warwick Police arrested a 28-year-old New Bedford man March 25 at 10:43 p.m. near Rhode Island Mall's At Home store, charging him with assault after learning he had beaten a 20-year-old woman unconscious during an evening with the victim and her friends arranged on Snapchat.
Officer Tyler Stone was called to the location at 650 Bald Hill Road for a report by a man, identified as Randall Martin, 28, of 243 Mill St., Apt. 2, New Bedford, who said he'd been in a fight with a group of people he had met on Snapchat earlier that night.
While Stone was en route, the other group of people involved called police from Kent County Hospital, where their friend, a young woman, was being treated for injuries from the fight. Officer Nicholas Reay drove to speak with them at the hospital, while Stone and Officer Jonathan Reiff continued to the At Home store.
At the store, Martin told Stone he had driven from New Bedford to meet with some girls he'd been talking with on Snapchat. Martin said they had met at a house party on Providence Street in West Warwick.
Martin said he asked to leave the party, and the group left to get food at Wendy's. He said that while they were at the Wendy's a fight broke out in the car, and he was thrown out of the vehicle. Martin showed Stone and other officers a road rash injury on his shoulder and cuts on his hands.
Martin said the women in the car with him had spontaneously attacked him. However, he said he didn't want to press charges, and just wanted to go home.
Reay contacted Stone and Reiff, telling them the other group's version of the story. After the group stopped for food, Martin remarked that he thought the women in the car were using him, and began to "freak out."
Part of that outburst involved punching one of their friends, a 20 year old, in the face and head, causing her to lose consciousness temporarily, pulling her out of the car. At this point, the other occupants of the car, including one man, got out and tried to intervene, ending Martin's attack. Everyone besides Martin got back into the car, and as Martin tried to get back in, they drove away, dragging Martin until he let go.
Stone arrested Martin, transporting him to Warwick Police Headquarters, 99 Veterans Memorial Drive, where he was charged with simple assault. During a search of his person, police found 8.5 grams of marijuana, and Martin was also charged with possession of marijuana, more than one ounce.