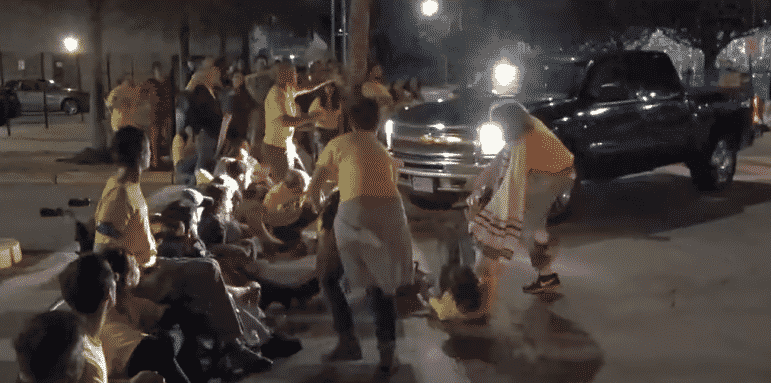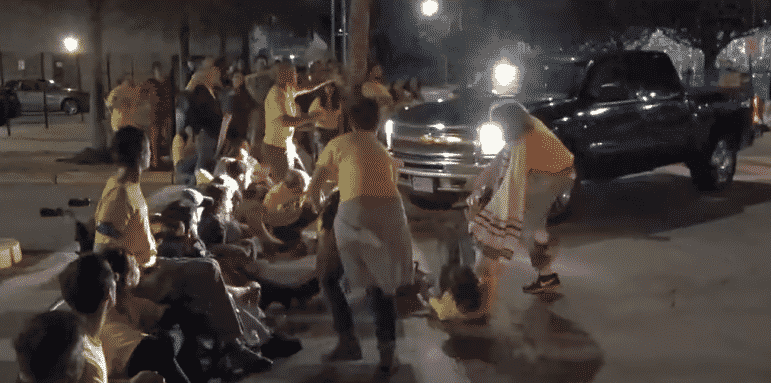 CENTRAL FALLS — RI Attorney General Peter Neronha urged restraint Thursday as he assessed personal accounts and news reports, backed by video, of a Wyatt Detention Center guard driving a truck into peaceful Jewish protesters at the facility Wednesday night.
UpriseRI.com first reported the name of the guard, Capt. Thomas Woodworth, now on administrative leave, identified in a release from the Wyatt Center.
NeverAgainRI was peacefully protesting on the sidewalk in front of the parking area of the facility, a Central Falls for-profit prison housing ICE detainees, blocking Wyatt employees at their shift change.
As protestors stood and sat outside the center, the video shows, Woodworth drives the truck into seated protestors, some of whom stand in an attempt to avoid the assault. Protestors reported that other guards at the center then used pepper spray on the protesters, including those injured by Woodworth.
"The Wyatt supports the First Amendment right of citizens to peacefully protest on public property surrounding the facility, and the First Amendment right of journalists to report on the facility," the center stated in its release about the reported attack on protesters.
Neronha, Rhode Island State Police, and the Wyatt Center are all investigating the vehicular assault, documented on video during the protest by UpriseRI.com.
"Once we have a full understanding of the relevant facts, we will determine how to proceed. Peaceful protest is a fundamental right of all Americans; it is unfortunate last night's situation unfolded as it did. We urge all to exercise restraint as our investigation proceeds," Neronha said in statement.
UpriseRI also interviewed a woman struck by the guard driving the truck.
RI Congressmen James Langevin and David Cicilline expressed concern about the reports and video, and underlined their support for First Amendment protest.
"The right of a free people to protest their government is fundamental to our democracy," Cicilline said on his Facebook page, "Wyatt needs to fully cooperate with the State Police and the Attorney General during their investigation into this very disturbing incident."
"Last night's events warrant an immediate investigation. We must protect the rights of those who protest peacefully," Langevin wrote on his Facebook page.