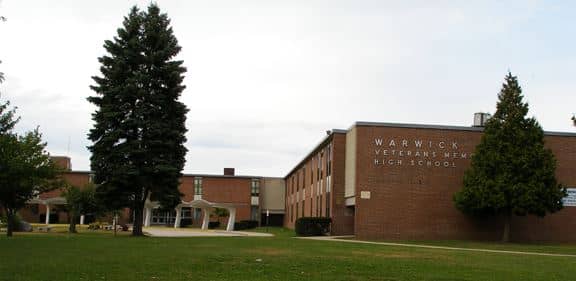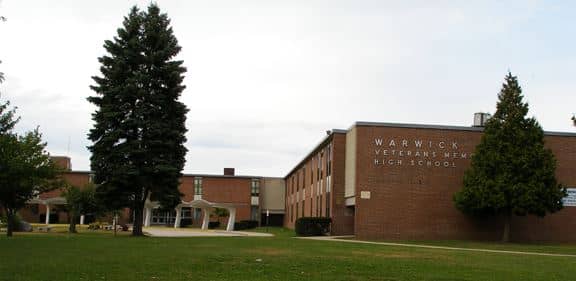 Warwick, RI – It's a busy holiday week, focused on honoring the people who serve in the military, committing themselves to answering the call to defend the democracy, with an annual ceremony, delayed services and a few perks for veterans.
Veterans Day Observances at Warwick Vets – The Warwick Veterans High School will host a wreath-laying ceremony in observance of Veterans Day Tuesday, Nov. 10, at 10 a.m., led by Warwick Vets students.
Also on the 10th, at 1 p.m., Holliman Elementary School students will dedicate a new flagpole in honor of veterans.  During the ceremony, students will read essays about why veterans are important in their lives.
The next day, at Nov. 11, The Warwick Veterans Coucil will host a second Veterans Day observance wreath-laying ceremony at Veterans Park outside  at 10 a.m.
Veterans Day Deals — This week, several restaurant chains and local attractions are offering special deals for veterans.
Trash this week – As Warwick's Sanitation and Recycling Division observes Veterans Day, if your regular collection day falls on Wednesday, you will receive collection the next day.
The remainder of the collection week will be a day later during that holiday week. This collection delay effects trash, recycling and yard waste collections.
Open/closed – The Warwick Public Library will be closed Wednesday for Veterans Day, as will government offices and schools. CCRI is also not holding classes that day.
Banks, with the exception of Citizen's Bank in local Stop and Shop grocery stores, are closed, as are the clerical offices of the Warwick Police and Fire Departments.
Council – Tonight the Warwick City Council meets at 7 p.m. in City Hall to consider second (final) passage on four resolutions, including a ban on gas powered boats on Sand Pond, parking restrictions on Wells and Rowe Avenues and amendments to the snow removal ordinance.