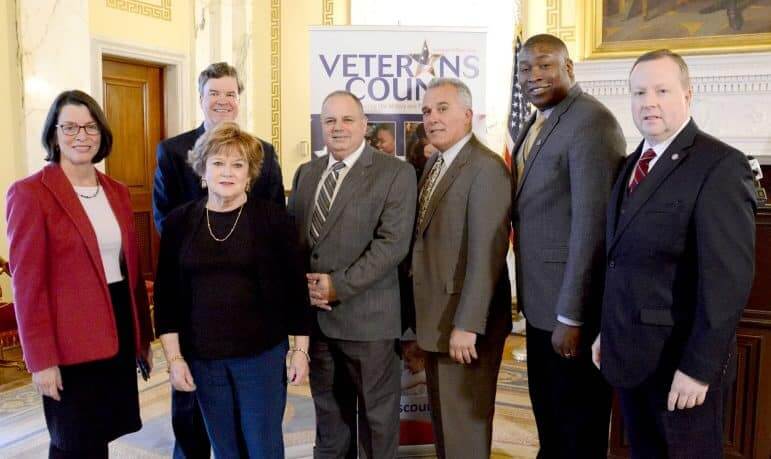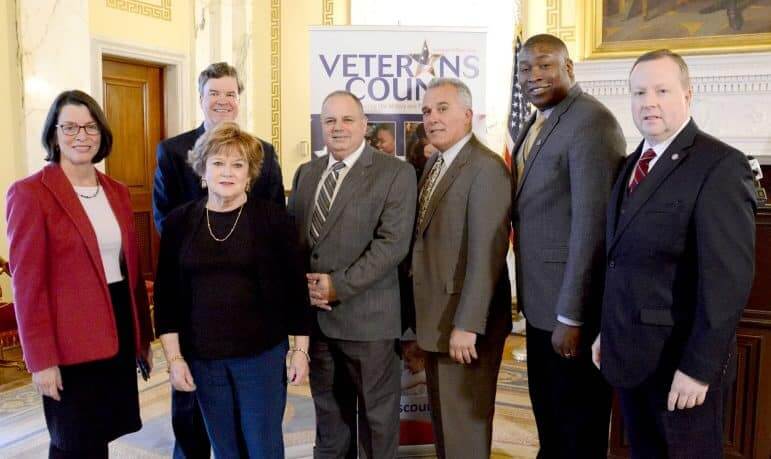 STATE HOUSE —Rep. Eileen S. Naughton (D-Dist 21, Warwick) hosted a reception in the State Room for representatives of Veterans Count, an organization that provides emergency aid and support to veterans and their families.
Veterans Count, a program of Easter Seals, is the philanthropic arm of Easter Seals Military and Veterans Services. It was conceived in 2007 when Easter Seals New Hampshire Board Member Mike Salter sought to bring comprehensive, emergency aid to veterans and their families whose quality of life was significantly impacted by deployment to war zones.
"It was a great pleasure to welcome Jim Lawrence, chairman of the board for Veterans Count Rhode Island," said Representative Naughton, who serves on the Veterans Count Board of Directors. "It afforded us a wonderful opportunity to learn more about the organization and their efforts in Rhode Island. I am gratified to see the model which has worked so well in New Hampshire, Maine, New York and Vermont coming to Rhode Island."
Funds raised through Veterans Count will provide services through Care Coordinators who work with military families in any situation to provide assistance for critical items such as transportation, housing, rent, fuel assistance, utilities, vehicle repair, gasoline, food, child care, tuition and medical bills.