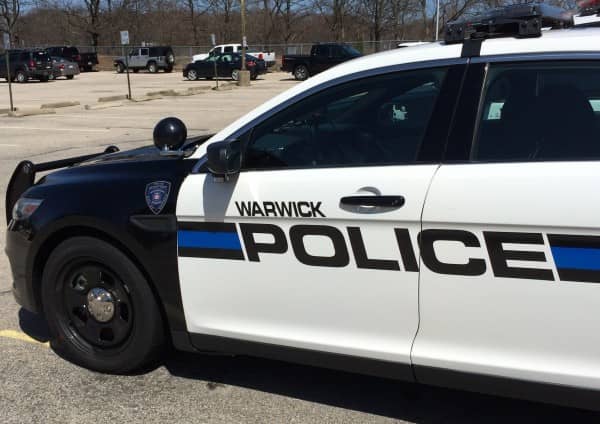 Warwick, RI — Warwick Police arrested the driver of a Silver 2011 Ford F-150 pickup for DUI March 20 at 11:06 p.m. after finding the truck against a telephone pole on West Shore Road, and the Warwick man standing across the street, swaying back and forth.
Officer Ryan Lancaster was called to the scene for a report of a crash in the area of 868 West Shore Road, finding the truck against the pole with severe damage to the front passenger side, its front right tire shredded, and debris strewn across the road.
Lancaster asked the man, later identified as William Raymond, 45, of 127 Hawthorn Ave., Apt. Q, Warwick, if he'd been driving at the time of the crash. Raymond said he had, according to the officer's report.
As Lancaster spoke with Raymond, he noted the man had bloodshot eyes, slurred speech, continued swaying side to side, and smelled strongly of alcohol. When asked about his recent alcohol consumption, Raymond said he'd had a scorpion bowl at The Islander on West Shore Road at about 8 p.m.
During a series of sobriety tests, Raymond showed a lack of smooth pursuit in his vision, could not walk a straight line or follow instructions during the walk-and-turn, and was unable to balance on one foot.
Lancaster arrested Raymond and drove him to Warwick Police Headquarters, where he refused to take a blood alcohol test. Lancaster charged him with DUI, first offense, blood alcohol unknown and cited him for refusing the test and for failing to stay within the road lane.
Raymond was scheduled to answer the DUI charge in Third District Court on April 12.  He was released to his wife at 1:16 a.m.