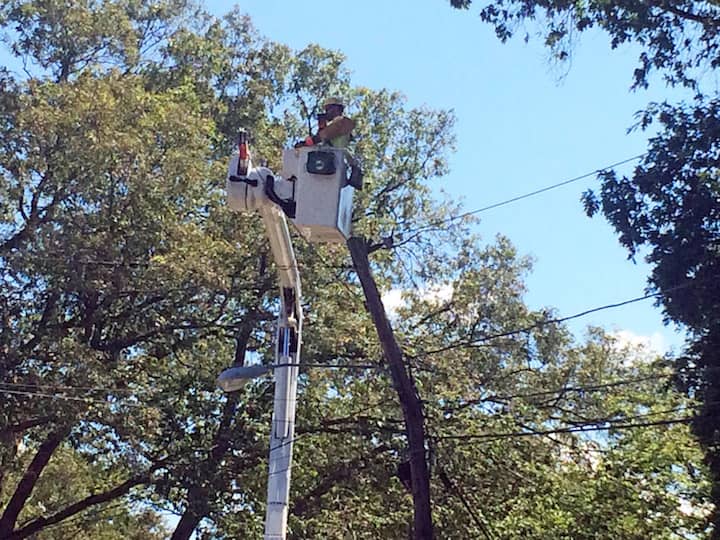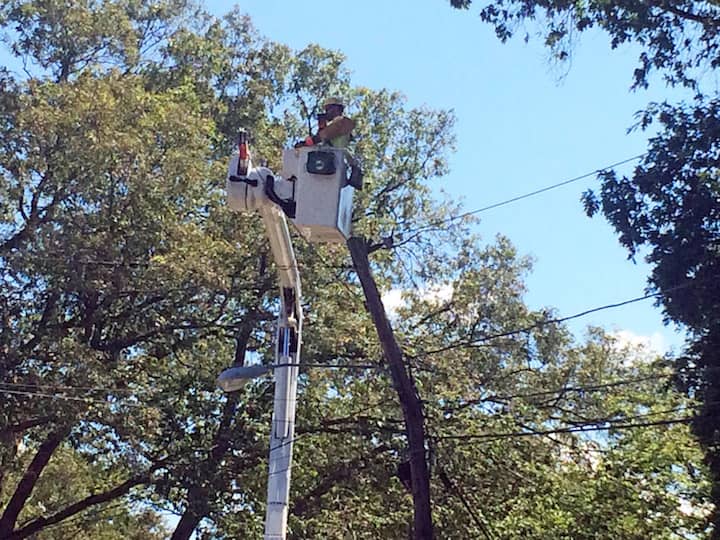 Warwick, RI – National Grid has whittled the number of people without electricity service since the Aug. 4 storm at 28,000, with 1,500 in Warwick, most of those in the Governor Francis Farm neighborhood.
The 1,500 number in Warwick is down considerably from the original 30,000, noted David Graves, National Grid spokesman. In Cranston, 650 people are still without power, and it's a few hundred for Westerly and Charlestown.
Residents may have noticed a number of utility crews from out of state aiding the National Grid crews working to restore power to local homes.
Graves said they've received help from Hydro Quebec in Canada, who've provided about 30 crews to the effort, along with crews from Connecticut, New Jersey Pennsylvania and National Grid Massachusetts, totalling about 290 line crews added to the utility's manpower.
Today, in Wawrwick, about 70 crews were working to restore power. Fifty of those crews were focused on the Lincoln Avenue substation between Rte. 95 and Rte. 37.
"There are multiple major lines that feed through that substation," Graves said, one of which sends power to the Governor Francis Farms neighborhood.
The remainder of the crews in Warwick are focused in neighborhoods near Sandy Lane and south of Airport Road, as well as some pockets of Apponaug.
Graves said the line crews have been working long hours and are relieved by new crews in the evenings, allowing the work to restore power to continue through the night. He said most of those without power may well have it back by midnight Thursday.
All but a few homes will be without power by the end of the day Friday, Graves said. Those homes where the line to their house has been severed will be among the last to see power return.
"It's the last thing that gets done," Graves said.