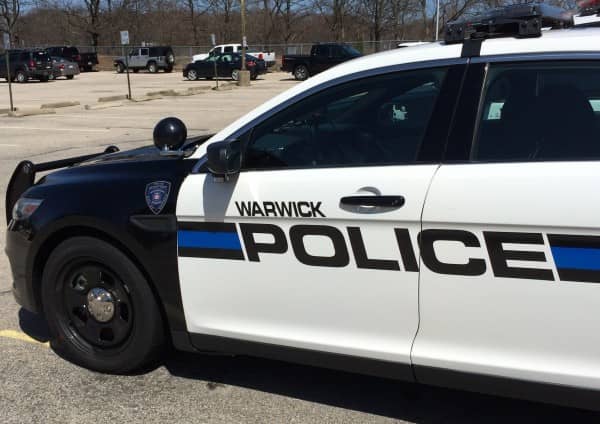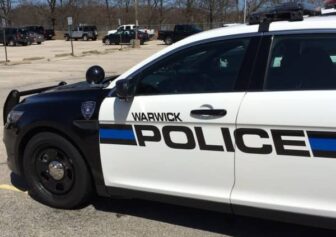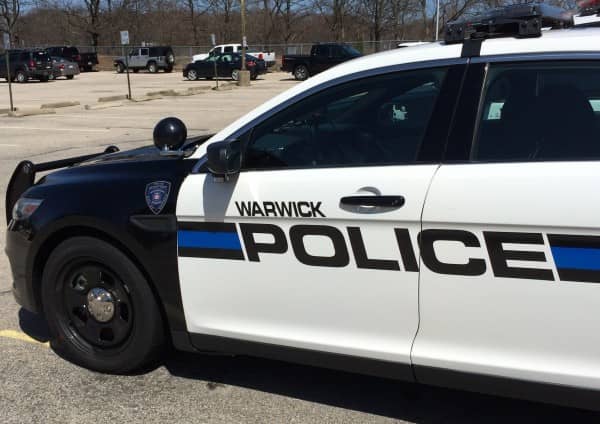 WARWICK, RI — A motorcyclist fled a traffic stop on Airport Road April 15 at 9:30 a.m., charging at an officer rather than pulling over before leading a chase , at times against oncoming traffic, onto Post Road before wiping out in front of the Grid Iron bar.
Office Nicholas DiNardo was at the intersection of Unity Court and Airport Road that morning when he spotted the motorcyclist, riding a black 2017 Hyosung, going about 80 mph as it headed east on Airport Road, running a red light at the Hade Court intersection and nearly striking a van, according to the officer's report.
DiNardo pulled into the inner west lane of the road to warn drivers of the reckless motorcyclist and got out, directing the motorcyclist to pull over. Instead, the rider accelerated at high speed directly at the officer, DiNardo said in his report. DiNardo jumped out of the way and stuck his hands out to create further distance between himself and the rider, briefly connecting his left hand against the man's backpack as he passed the officer.
The rider continued west on Airport Road and DiNardo got back in his cruiser to pursue, following as the rider traveled on Post Road, swerving into oncoming traffic at about 60 mph. The rider struck a curb in front of Grid Iron, 1599 Post Road, and fell to the pavement, getting separated from his motorcycle at Massachusetts Avenue. The motorcycle continued without him, winding up in front of Elite Auto at 1587 Post Road.
DiNardo parked his cruiser in the south lanes of Post Road and ran to the rider, who was standing with his hands up. The officer directed the rider to get on the street to be hand cuffed, but the man complained of an injured arm and hand, so the officer guarded him on the ground until other officers arrived. When they did, DiNardo called a rescue for the rider, whom he identified as William A. Simas, 21, of 2788 Plainfield Ave., Cranston, DiNardo reported.
A rescue crew arrived and transported Simas to Rhode Island Hospital to get treated for his injuries, including to his arm and hand and road rash. Officers rode with him to the hospital and waited for him to be released into their custody following treatment, according to the report.
Once at Warwick Police headquarters, 99 Veterans Memorial Drive, DiNardo charged Simas with Assault with a Dangerous Weapon, Reckless Driving/Eluding Police,  andOperating Without First Obtaining a License.  DiNardo also cited Simas with speeding, prohibited U-Turn, Not obeying traffic signals, overtaking on the left, Interval between Vehicles,  and Failing to use turn signals.