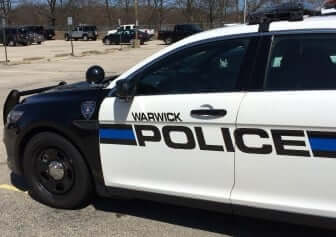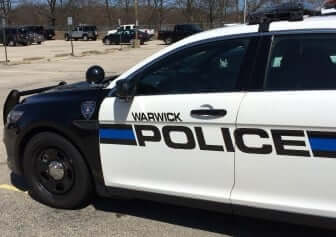 WARWICK — A motorcycle driver who crashed on West Shore Road Aug. 24 is serving concurrent 30-day sentences after Warwick Police found active warrants for his arrest.
Jeffrey Nichols, 37, of 5 Woodwind Court, pleaded no contest to two separate charges of reckless driving on Sept. 13 in Third District Court. In both cases, Judge Mary E. McCaffrey sentenced Nichols to 30 days at the Adult Correctional Institutions, Cranston, retroactive to Aug. 24.
According to online court records, McCaffrey also prohibited Nichols from holding a driver's license for six months and ordered him to pay court costs.
On Aug. 24 at about 8:30 p.m., Warwick Police Ofc. Jordan Guyton responded to the intersection of Armstrong Avenue and West Shore Road for a report of a male driver unconscious in the grass with his motorcycle resting on top of him.
Warwick Fire and Rescue arrived at the scene and reported that the male, later identified as Nichols, had a pulse but was unconscious. After administering CPR and giving Nichols two doses of Narcan, Guyton reported that Nichols regained consciousness.
At that point, Nichols "became combative, flailing his arms at Rescue personnel," Guyton wrote in his report.
Guyton and two other officers then restrained Nichols and placed him in handcuffs.
In checking his identification, officers learned that Nichols was subject to three arrest warrants for reckless driving, eluding police, and violating a no-contact order.
Fire and rescue personnel brought Nichols to Kent Hospital for detox, Guyton reported.
At a separate hearing held Sept. 13, Nichols admitted to violating the no-contact order imposed in a felony domestic violence case brought by Warwick Police on May 5. McCaffrey set bond at $5,000 with surety in that case.
Nichols also faces another felony charge of violating a no-contact order brought by Warwick Police in April. He is scheduled to attend a screening in that case on Nov. 22.