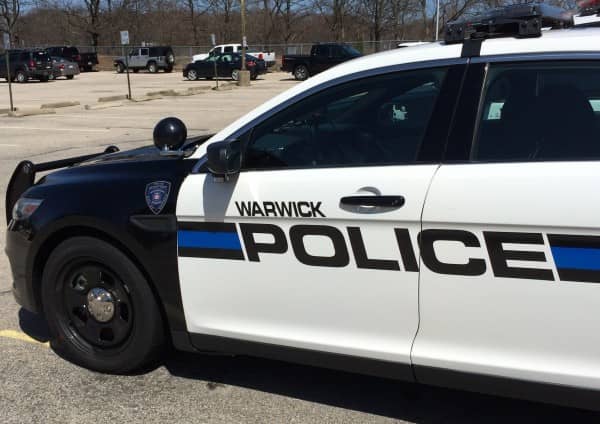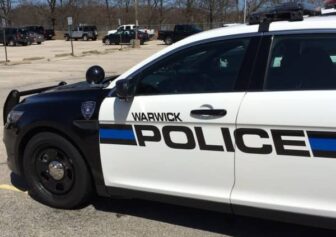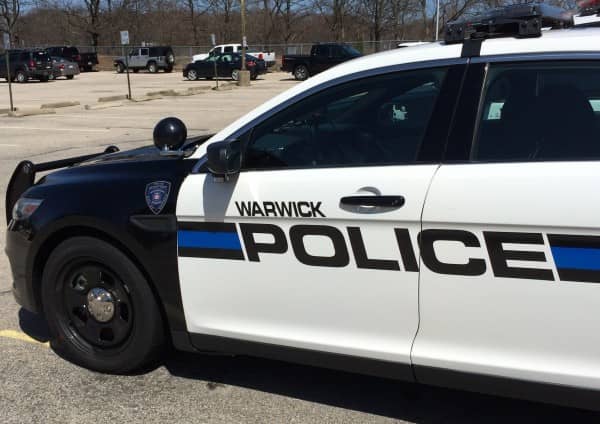 WARWICK, RI — Warwick Police stopped a swerving Black 2000 GMC Jimmy on Veterans Memorial Drive Dec. 6, arresting the driver after finding a modified firework, rigged for a ball bearing "Claymore" effect, in the SUV.
The man, Robert F. Defeo, Jr., 40, of 76 Payton Ave., Warwick, RI, told police he had placed ball bearings in the firework, part of his occasional hobby of weighing down fireworks, throwing them into the water, and seeing how big the waves from the explosion are, according to Officer Brian Fontaine's report. He told police he was not trying to hurt anybody.
Fontaine reported spotting the SUV swerving along the Post Road Extension and through the Post Road roundabout before pulling the GMC over at the Mobil Station at 91 Veterans Memorial Drive.
While speaking with Defeo and his passenger, Fontaine smelled an odor of marijuana, and also noticed marijuana leaves on DeFeo's lap. When asked if he had marijuana in the vehicle, Defeo said no, to which Fontaine replied he could see it in his lap. Defeo said he had been smoking it, but Fontaine could tell the leaves were fresh, not from a cigarette, according to the report.
Fontaine removed both men from the SUV and began searching it, finding a black pill container full of what he suspected was marijuana. He also found a kitchen knife in the center console and a flare gun, normally orange, which had been painted black.
In the back of the SUV, under a twin sized mattress, Fontaine found what appeared to be a homemade explosive.
The explosive was about 6 inches long, and wrapped in plastic wrap, with masking tape around the plastic wrap, with a green fuse sticking out of the end. Defeo told Fontaine it was a leftover firework from the Fourth of July, part of a supply he had mostly fired off during Thanksgiving. He said he had modified it to make the explosion larger, according to the report.
Defeo told Fontaine he had been swerving while trying to grab hold of the firework to throw it out of the SUV upon seeing Fontaine's cruiser, but decided against it, since he knew it would be seen.
Fontaine called in to Warwick Police Headquarters, nearby at 99 Veterans Memorial Drive, and reported the stop and the explosive. Warwick Police then called in the RI State Bomb Unit, and the WPD cruisers that had responded to the stop were moved to a safe distance. Cones were placed at the entrances of the Mobil station, and the attendant there was asked to shut off the gas pumps. Veterans Memorial Drive was then closed to keep motorists away.
The Bomb Squad's X-ray of the explosive showed multiple cylindrical objects inside, which Investigator Dale Drowne said would've created a "Claymore" effect. Drowne took the device back to the state lab to take it apart safely.
Defeo was transported to WPD HQ, where he was charged with Possession of Materials Convertible to a Bomb or Explosive, and also with possession of marijuana of more than 1 ounce (4.8 grams).
At a hearing in Third District Court on Dec. 7, Judge Elaine T. Bucci ordered Defeo held without bail at the Adult Correctional Institutions for violating probation set in January stemming from a misdemeanor larceny case brought by Providence Police. Defeo is next due in court on Dec. 21 in the Warwick explosives case.