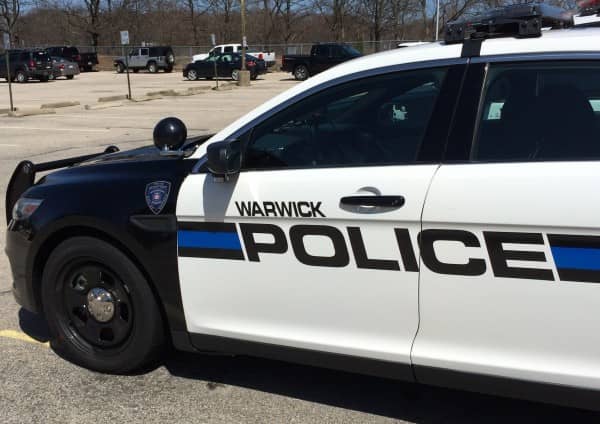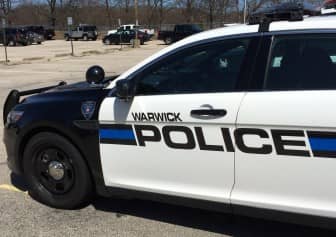 Warwick, RI – A missing front license plate on a gray Toyota driven by a young Coventry woman July 9 at 2:07 a.m. got Officer Walter Larson's attention, but a half-full bottle of Twisted Tea she attempted to hide all but assured her arrest.
Larson caught sight of the missing plate as the Toyota made a U-turn on Quaker Lane to head north, then took a right on Centreville Road, driving 25 mph in a 40 mph zone as the officer followed, according to his report.
Larson pulled over the driver, later identified as Julie A. Jadach, 18, of 4 Yale Dr., Coventry, and noticed as he approached her car as she reached into the back seat to place a half-full Twisted Tea bottle on the back seat floor of her car, the officer reported.
The officer noted an odor of alcohol coming from the car. He also noted Jadach had bloodshot eyes, a flushed face and lethargic movements. When he asked her to step out of the car, Jadach replied, "No," and asked why he had asked, according to the report.
Larson pointed out the open alcohol container in the back seat, reminding her that was illegal. Jadach said "No," again, and Larson warned her to step out of the vehicle or he would be required to take her out by force. Jadach got out of the vehicle.
Jadach consented to field sobriety tests. She passed the vision test, as well as the one-leg-stand, but she counted the wrong number of steps and missed heel-to-toe cadence during the walk-and-turn.
Larson arrested her on suspicion of driving under the influence of alcohol, transporting her to Warwick Police Headquarters at Veterans Memorial Drive, where she refused to submit to a breath test.
A search of her person turned up a license belonging to a 24-year-old.
Jadach was charged with DUI, blood alcohol unknown, first offense, and possession of alcohol by an underaged person. She is scheduled for arraignment on those charges in Third District Court July 28.
She was also cited for refusing a breath test, failing to maintain minimum speed posted speed, failure to display plates, for an out-of -date inspection sticker, operating without proof of insurance, and unlawful use of a drivers license.