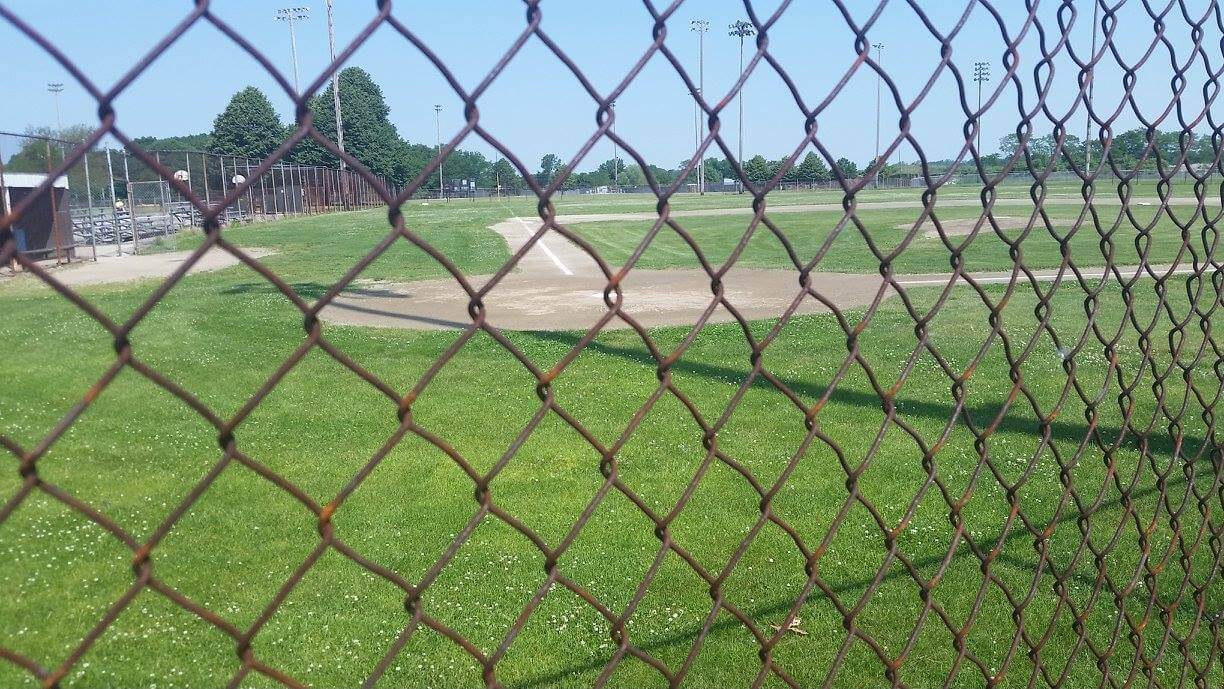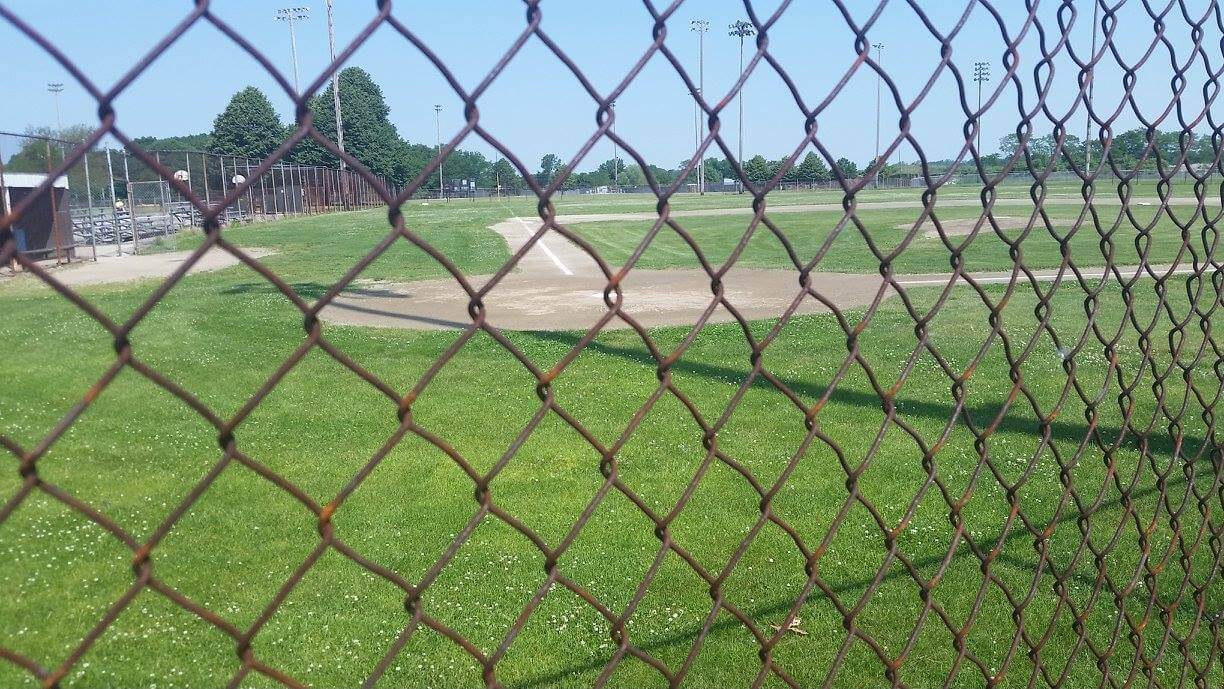 WARWICK, RI  – In the 1980s and 1990s, Warwick was a very hot place for baseball, attracting scouts from major league teams, and Sean Rainey thinks news of a $419,000 Brownfields cleanup grant of the landfill there may be the start of a comeback.
"I think with better field conditions, we can make Warwick a baseball city again," said Rainey, who created the Mickey Stevens Renovations Facebook Page  dedicated to restoring the complex.
House Speaker-elect K. Joseph Shekarchi and the DEM announced the grant to assess and remediate environmental issues there Tuesday. The grant comes from about $3.2M in the Brownfields Remediation and Economic Development Fund made available through the Green Economy Bonds authorized by the General Assembly and approved by voters in 2018.
Polluted industrial sites, known as brownfields, occupy many acres of desirable commercial and industrial space within the state's urban corridors. Remediation and reuse of these sites not only mitigate threats to public health and the environment from exposure to uncontrolled contamination, but also create and attract jobs, support small businesses, revitalize streets and neighborhoods, and increase the community tax base.
"Investing in the cleanup and redevelopment of brownfields creates jobs, spurs economic growth, and promotes healthy communities," said Governor Gina Raimondo. "These grant awards are particularly well-timed to help stimulate our economy, putting Rhode Islanders back to work on shovel-ready projects."
The Mickey Stevens Sports Complex, located at 925 Sandy Lane, Warwick, was set for a $7 million upgrade approved by Warwick voters over a decade ago, but the project was shelved in the Great Recession. This summer, Mayor Joseph J. Solomon announced an effort to resurrect the project. Concerns about the landfill on the property presented a significant hurdle to the ambitious plans, however.
The grant will be used to assess and remediate a former landfill located on the property. According to the Department of Environmental Management, that work is expected to result in about 150 temporary jobs and help preserve a large public asset, according to Shekarchi's office.Shekarchi said he is very pleased that the complex has been selected for the grant, because the renovations are an investment with many benefits.
The site is still the setting for many baseball games, despite the landfill. Warwick PAL plays there, as does Tollgate High School. Some legion teams that play there also, Rainey said.
"Been playing on it for many years. Just everything is breaking down and the fields and everything is collapsing," Rainey said.
"Renovating the Mickey Stevens Complex is fantastic for our community, our economy and our environment. This generous grant will remediate a brownfield that is a danger to our environment and to the people who use the complex or live in the area. It will bring us closer to completing renovations that make the complex a better recreational resource for our youth and our whole community. And it will put people to work and it will help make the complex an even more attractive site for national tournaments, which pack the local hotels and pump money into the local economy. This is an excellent investment, and I'm very grateful to DEM for recognizing its value. I look forward to the exciting improvements in store for Mickey Stevens," said Speaker-elect Shekarchi.
The grant was the second-largest of a number of Brownfields Remediation and Economic Development Fund grants announced Tuesday by DEM.
Originally built in the 1970s, the popular recreational complex needs environmental assessment and remediation due, in part, to an old landfill starting to cause noticeable damage. Thie complex is a large economic and public asset in the city, according to the DEM.
"The Mickey Stevens Sports Complex has been an institution in Warwick, serving generations of youth and adult athletes and attracting national sports competitions to Rhode Island," said DEM Director Janet Coit. "Speaker-Elect Shekarchi went to bat for this brownfields site preparation and redevelopment grant, which will unlock other needed funding to revitalize the complex. Brownfields grants are some of our smartest public investments and DEM is pleased to join with Speaker-elect Shekarchi in helping the City of Warwick take the next steps with this important renovation that will benefit so many."
Not including the new grants, DEM has provided $12 million in grants for projects located in 14 different communities since the program was established. This funding has leveraged more than $835 million in other investments and has supported around 7,800 jobs while helping to build new schools, businesses, affordable housing, and green energy across the state. Notably, DEM's program has created 14.9 permanent jobs for every $100,000 of investment compared to a U.S. Environmental Protection Agency estimate of 7.3 jobs created per $100,000 of investment nationally.