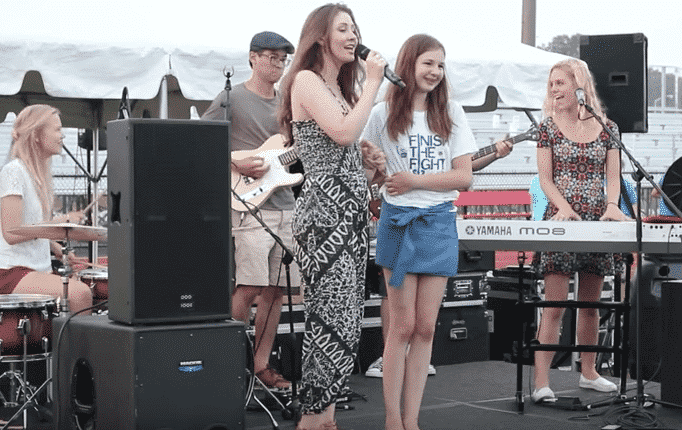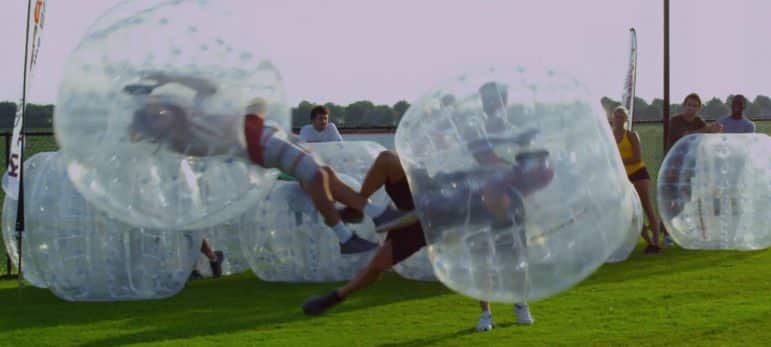 COVENTRY, RI — The 2016 Coventry Relay for Life, the annual festival fundraiser for research into cures, treatment and services for cancer patients, starts at 4 p.m. Friday at Coventry High School's track, lasting through 7 a.m. Saturday, assembling Knockerball RI, a frozen T-shirt contest, raffles, food, lawn games and a concert by pop rock-country singer Megan Harney.
This is the second year Harney has performed at the event. In 2016, the 21-year-old drew an enthusiastic following among Relay teammates and the public. "There were a lot of little girls out there who were dancing," said the musician from Mansfield, MA.
Harney invited one of those girls, Lexi Coons of Coventry, up on stage to dance with her during part of the performance, singing "Escape." It was a thrill to see young women inspired by and enthusiastic about her art, Harney said. Her music ranges from rock and pop to country, a contemporary adult musician.
Harney said she's excited about returning to perform for Coventry Relay for Life again this year. This may be the last chance for Rhode Islanders get to see her perform before the Berkley College of Music student moves to Nashville to continue her studies at Belmont University and continue pursuing her singing career.
Harney's been a singer since she was three years old, said her dad and manager, Bob Harney. A neighbor asked the family whose voice they kept hearing singing from down the street. That was Bob's first hint of Harney's singing talent.
Harney continued singing and performing in local theater and at events professionally when she was 10-years-old. As a young girl, when she was given a choice to perform or pursue sports, "I just knew that I had this calling to perform and do music," Harney said.
She is looking forward to performing her new single, "Enemy" during her performance from 6-7:30 p.m.
Admission is free at the 40 Reservoir Road location, though proceeds from food, games and all fundraising sales from the Coventry Relay's 22 teams and 169 participants will add to the Relay's current $30,356 fundraising total.
That funding stands to aid doctors and researchers in their continuing efforts to research treatments for cancer. Research intogene therapy for breast cancer and immunotherapy cancer treatments.
The fundraising also goes to the American Cancer Society's Hope Lodges, where people who live far away from treatment can stay for free with a caregiver.  Examples of other services include the Road to Recovery and Look Good Feel Better.  ACS services and support can be found here or by calling 800-227-2345 24 hours a day, 7 days a week.
 The Coventry Relay for Life celebrates the lives of cancer patients, survivors, caregivers and their families. All are welcome. Anyone with questions about the event can call ACS Coordinator Heidi Thompson 
(401-243-2639
) or send an email (
[email protected]
).
If you'd like to field your own fundraising relay team, there's still time to sign up beforehand at www.relayforlife.org/coventryri. But you don't need to be part of a team to come walk a few laps, enjoy the music and food, and take part in the activities:
Cov Relay Schedule and on-Site Final 2016