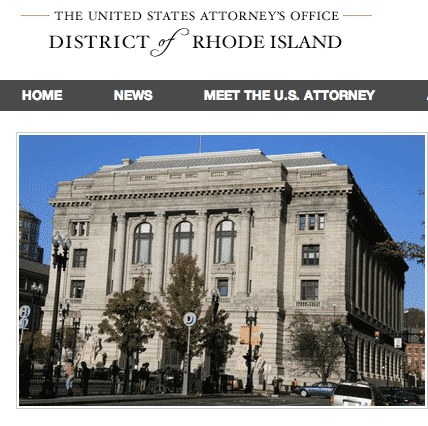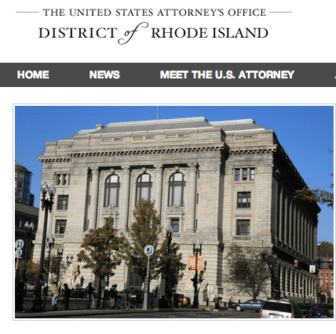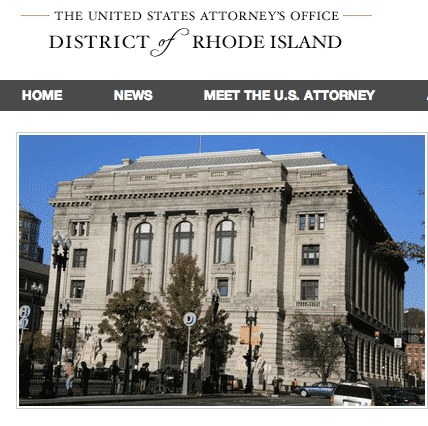 Editor's note: Mann  Chemical agreed to plead guilty at a later date. The company has yet to make a plea in this case.
Warwick, RI – Mann Chemical Company agreed to plead guilty today to violating the Clean Air Act by failing to create a Risk Management Plan that would minimize risk of a hydroflouric acid spill and protect employees and the community from a fire from or leak of the substance.
The company at 3134 Post Road, also known as Mann Distribution, LLC, admitted to the violation in documents filed Monday in federal court in Providence, according to a release from United States Attorney Peter F. Neronha's office.
According to the Center for Disease Control, hydrofluoric acid is produced by dissolving hydrogen flouride in water. Hydrofluoric acid is used mainly for industrial purposes, and may cause skin burns, tissue damage and/or respiratory harm.
Even at low levels, the substance can irritate the eyes, nose, and respiratory tract. Breathing in hydrogen fluoride at high levels or in combination with skin contact can cause death from an irregular heartbeat or from fluid buildup in the lungs. Small splashes of high-concentration hydrogen fluoride products on the skin can be fatal, according to the CDC's website.
EPA regulations require facilities storing more than 1,000 lbs. of hydrofluoric acid to develop and implement a Risk Management Plan. An EPA inspection in June 2009 determined that Mann Chemical failed to develop and implement a Risk Management Plan while storing 92 drums of hydrofluoric acid in a concentration of 70 percent. The inventory indicated that each drum weighed 500 pounds, for a total of 46,000 pounds of hydrofluoric acid, Neronha's office reported.
A plea agreement filed with the court stipulates that at sentencing the government and Mann Chemical will recommend that the court impose a fine of $200,000. In addition, Mann Chemical will be required to issue a public apology.
The matter is being prosecuted by Assistant U.S. Attorney Terrence P. Donnelly and Special Assistant United States Attorney Peter Kenyon of the Environmental Protection Agency.