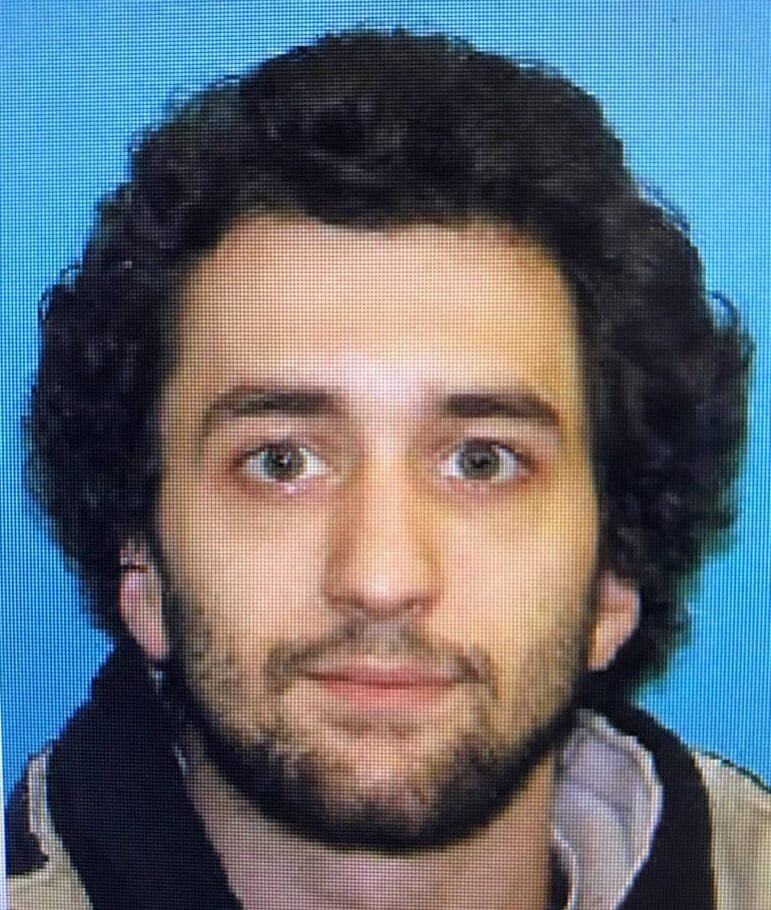 WEST WARWICK, RI – State Police report Vincent D'Ambra, who fled arrest for indecent solicitation of a child on Post Road in Warwick Wednesday morning, striking several unmarked police cars with his vehicle,  turned himself in to West Warwick Police Wednesday night.
D'Ambra, 27, of 56 Harris St., Coventry was charged with Indecent Solicitation of a Child, Felony Assault with a Dangerous Weapon (Vehicle), Resisting Arrest, Duty to Stop – Accident Resulting in Damage to an Attended Vehicle (2 counts), and Reckless Driving/Eluding Officer, State Police report.
The Rhode Island State Police Computer Crimes Unit/Internet Crimes Against Children (ICAC) Task Force encountered D'Ambra during their investigation of an individual soliciting a child over the Internet, according to to State Police.
D'Ambra responded to an online posting and began a series of communications with a person he believed to be a 13-year-old female.  The conversation quickly became sexually explicit.  On July 5, D'Ambra arranged to meet the 13-year-old for sex.
When D'Ambra arrived at a pre-arranged location on Post Road, ICAC Task Force members attempted to place him under arrest. D'Ambra resisted arrest and proceeded to flee from the scene after striking several police vehicles and injuring a Task Force member.
D'Ambra's car then struck another car and a building at the intersection of Providence and Wakefield Streets in West Warwick, where he jumped out and fled on foot.  D'Ambra turned himself in to the West Warwick Police late Wednesday night.
D'Ambra was then taken into custody by the Rhode Island State Police and transported to Headquarters. He will be arraigned at Noel Judicial Complex, 222 Quaker Lane, Warwick, later today.