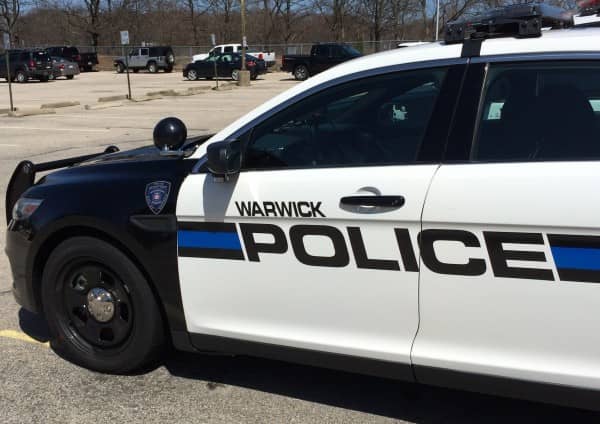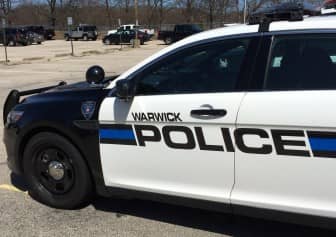 Warwick, RI – Sgt. Scott Robillard was working a traffic detail at the Main Avenue and Industrial Drive work zone when he saw a white Jeep Cherokee approaching at high speed, and turned on his sire to warn the motorist away, to no avail.
The SUV continued over the traffic island at the site, struck a sign, then continued past the island and kept traveling east, according to the officer's report. The Jeep slowly came to a stop before turning onto Child Lane.
Officer Leo Tetreault, also on the construction detail, followed the Jeep down the road, stopping in the lot of the John Wickes Elementary School.
Officer John Cabreja responded to the scene, and spoke with the driver, later identified as Daniel Lanoue, 30, of 39 Colfax St., Apt. 6202, Warwick.
Lanoue said he was sorry for striking the island and sign, explaining that he had been texting at the time and hadn't noticed his impending mishap. As Cabreja spoke with the driver, he noticed a strong odor of alcohol on the man's breath, that his eyes were watery and bloodshot, and he spoke with slurred speech.
Given these clues, Cabreja invited Lanoue to perform some sobriety tests, on the off chance texting was not the only explanation for the evening's events.
Cabreja's tests didn't add much credence to his story. He demonstrated a lack of smooth pursuit in his vision, didn't keep heel to toe cadence during the walk and turn and swayed and put down his foot during the one-leg-stand.
Cabreja arrested Lanoue and transported him to Warwick Police Headquarters, where he refused to take a chemical test.
Cabreja charged Lanoue with DUI, first offense, blood alcohol unknown, failure to report a crash and to stop after a crash. He was also cited for texting, lane violations, and texting while driving.