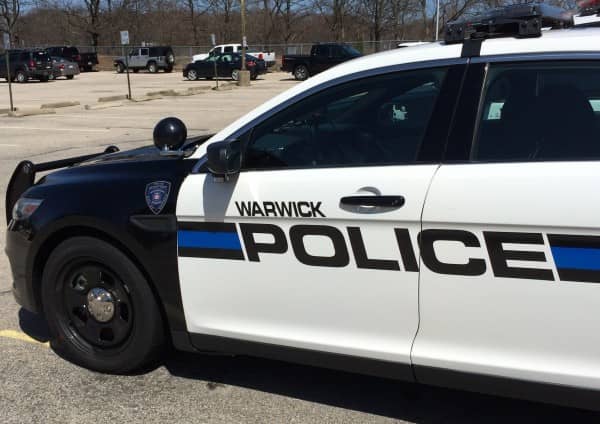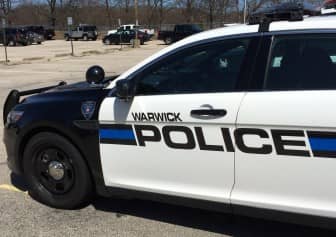 WARWICK, RI — Warwick Police were called to the area of 80 Universal Blvd Oct. 30 at 5:36 p.m. for a report of a man in a black Mercedes driving over the curb in the Home Depot lot and through bushes in the Inskip lot, arresting him in the latter location on a DUI charge.
When Officer Sokphannareth Chea arrived in the area, he found the Mercedes in the Inskip lot, with numerous people looking on. Members of the crowd informed the officer that they had removed a juvenile girl from the vehicle, and that the driver was still in the car, Chea reported.
Chea spoke with the driver, identified as Miguel Domingos, 32, of 30 Round Way, Coventry, RI, and asked him what had happened, to which Domingos replied, "Nothing," according to the officer's report. The man asked if his daughter was safe, and Chea informed him she was safe in the custody of Warwick Police.
As the two men spoke, Chea noted a strong odor of alcohol on the man's breath, and that his eyes were bloodshot. He asked Domingos to step from the vehicle, and the man complied, stumbling in the process, according to Chea's report.
During a series of sobriety tests, Domingos exhibited a lack of smooth pursuit and involuntary eye movement in his vision, failed to maintain heel-to-toe cadence during a walk and turn test, and was unable to safely balance on one foot.
Chea arrested Domingos on suspicion of driving under the influence of alcohol, and transported him to Warwick Police Headquarters, 99 Veterans Memorial Drive, where he refused to submit to a breath alcohol test. Chea charged Domingos with DUI, first offense, blood alcohol unknown, and cited him for refusing the test. Domingos was also charged with possession of marijuana above the legal limit when an inventory of his car turned up 3.1 grams of the substance in plastic bag.
Domingos was released to staff at Kent County Memorial hospital for detox treatment. His daughter was released to her mother.