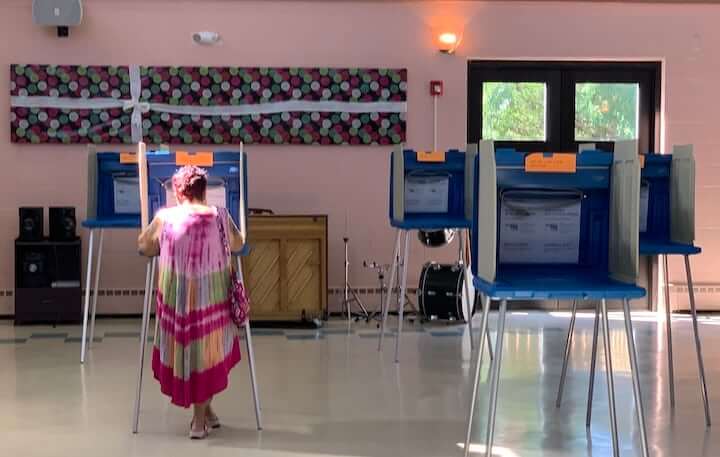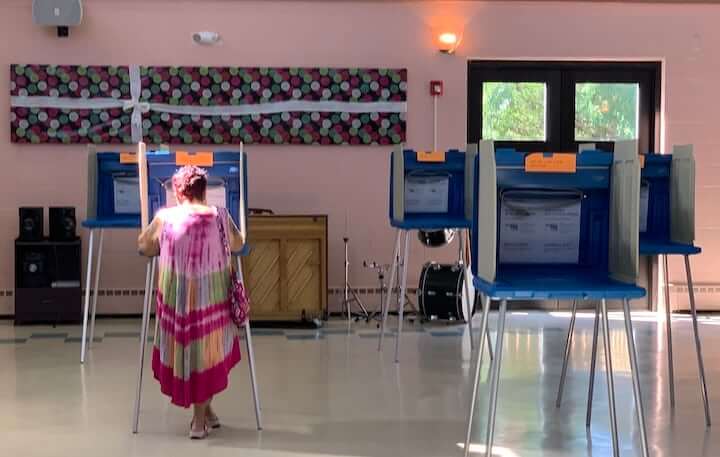 WARWICK, RI — At 10:15 p.m. Tuesday, two hours past close of the polls, a number of Warwick primaries ' fates lay with the final tally of mail-in and emergency ballots, likely ready within a few days.
According to a Providence Journal report, at least 33,118 mail ballots had been returned to the Board of Elections Tuesday night. There were 6,967 early in-person votes.
While only some of those votes were likely cast in Warwick, some city races stand to be decided by them, given the sliver-thin margins the in-person voting has granted some candidates.
Dist. 29 incumbent Michael McCaffery enjoys a slim lead against challenger Jennifer T. Rourke, with 886 to her 710 votes. About 357 mail-in ballots for this district remain to be counted, according to the Secretary of State.
Dist. 30 incumbent Jeannie Calkin has a single-digit lead against challenger Mark P. McKenney with 543 to his 525.
Dist. 31 democrat contenders Kendra Anderson, Brian S. Dunckley, Michael F. Mita, and Steve Merolla are all within a hair's breadth of the other at 433, 368, 355, and 337 respectively. There are 763 democratic mail-in ballots from this district.
Dist. 19 democrat representative  Joseph McNamara  has 558 votes to Stuart A. Wilson's 364. There are 1,226 democrat mail-in ballots for this district.
Dist. 27 Rep. Patricia A. Serpa has a small lead with 365 votes to Nicholas E. Delmenico's 344.
Ward 1 challenger William A. Foley has a slight lead over incumbent City Councilor Rick Corley at 416 to 310.
Ward 8 democrat incumbent Anthony Sinapi has a slight lead over challenger Dan Elliott at 203 to Elliott's 156.
Ward 9 democrat contenders are within three votes of each other, Vincent J. Gebhart leading at 286 to Zach Colon's 283.
Langevin ends night with commanding lead
One race that appeared decisive without benefit of the final tally was the Congressional Dist. 2 democratic primary between James Langevin, who won 65 percent of the vote at 2,543 and Dylan Conley, with 1,541 votes.
Competing on the Republican side to run against the winner of that contest were Robert B. Lancia with 701 votes and Donald Frederick Robbio with 293 votes.