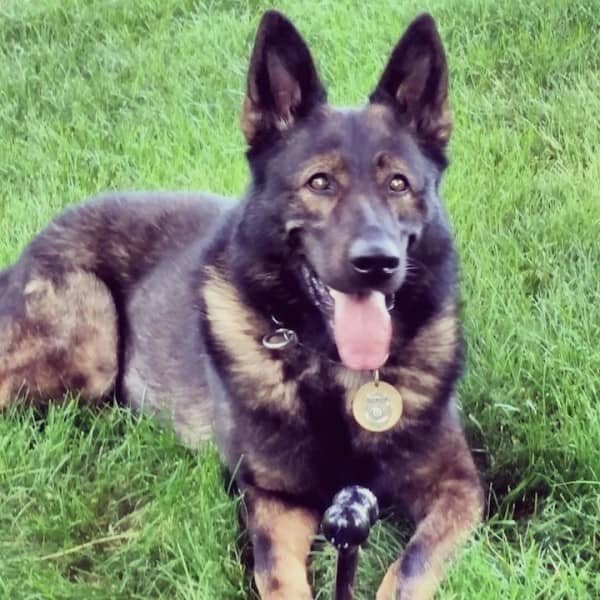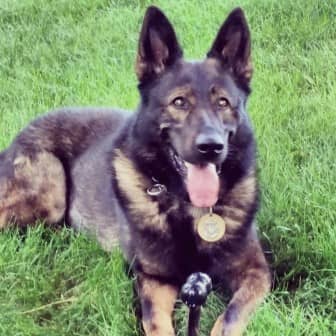 Warwick, RI — Warwick Police Department's K-9 officer Viking has helped nab drug dealers, seize hundreds of thousands in drug money and collared shoplifters, and he'll continue that work well protected thanks to a local man's donation.
Viking will receive a bullet and stab protective vest thanks to a $1,050 donation from Charles Scott of Warwick, RI to the non-profit Vested Interest in K9s, Inc., according to a news release distributed Thursday.
This will be Viking's second ballistic vest, according to WPD Lt. Michael Gilbert. The first vest Viking was given was an older model that Viking didn't really feel comfortable with and the man and non-profit, "Graciously offered to replace it with a newer model," Gilbert said.
Delivery of the vest is expected within eight to 10 weeks. The vest will be embroidered with the sentiment, "A gift of protection donated by Charles R. Scott, Jr".
Vested Interest in K9s, Inc. is a 501c (3) charity located in East Taunton, MA whose mission is to provide bullet and
stab protective vests and other assistance to dogs of law enforcement and related agencies throughout the United States. The non-profit was established in 2009 to assist law enforcement agencies with this potentially lifesaving body armor for their four-legged K9 officers. Since its inception, Vested Interest in K9s, Inc. provided over 1,800 protective vests, in 49 states, through private and corporate donations, at a cost of over 1.6 million dollars.
All vests are custom made in the USA by Armor Express in Central Lake, MI.