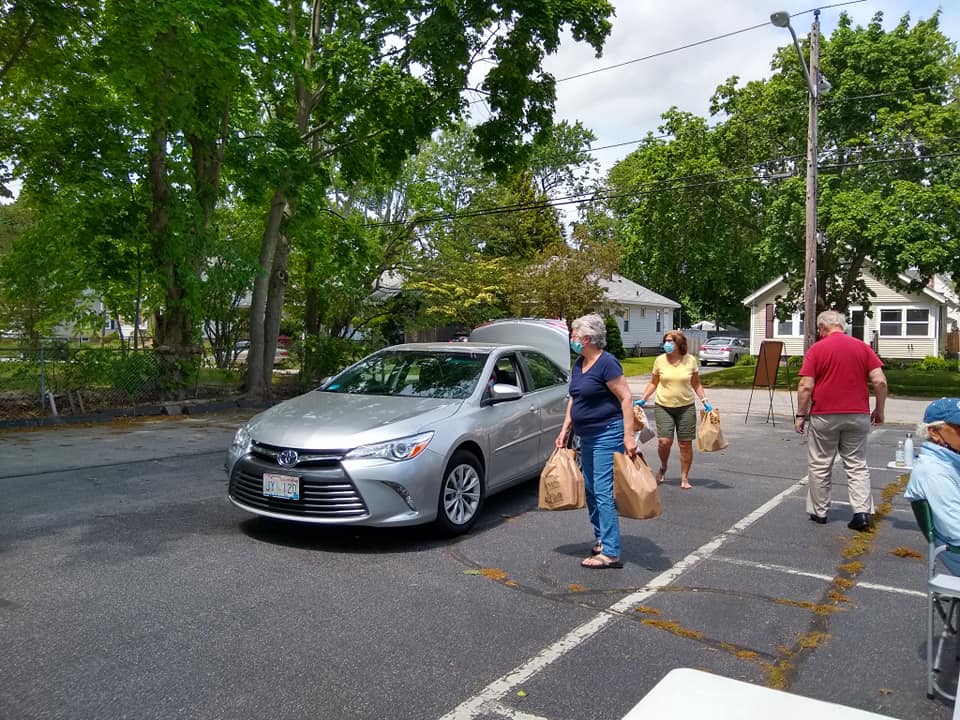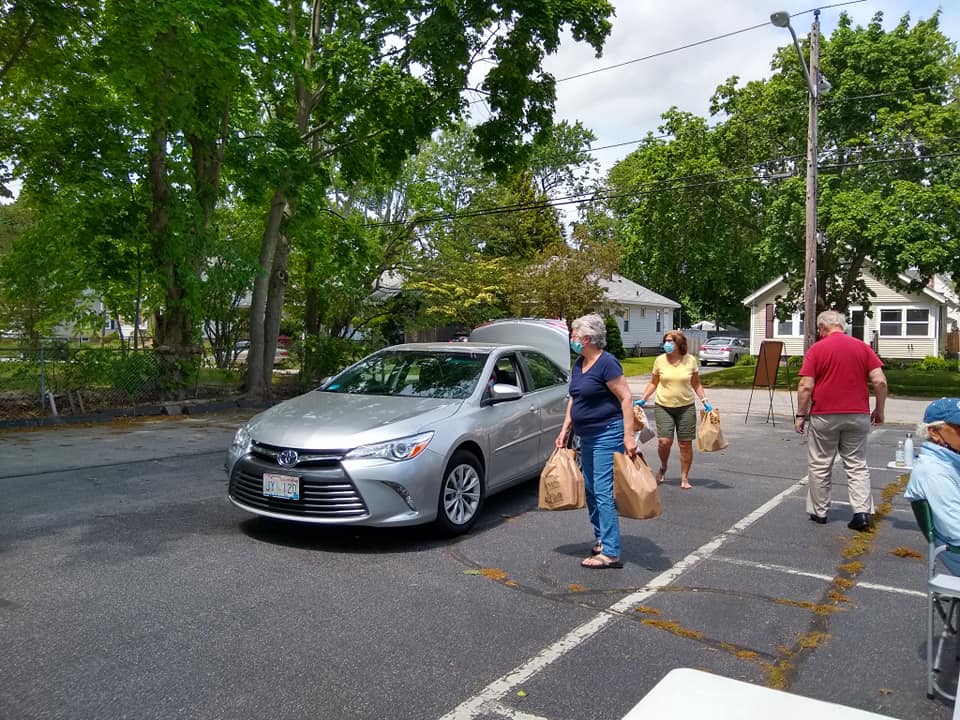 WARWICK, RI  — "The Drive-thru Food Drive was a huge success," organizer Lincoln Smith wrote on Facebook Saturday after his effort yielded 1,185 pounds of food and $3,519 in money donations Saturday afternoon.
"That $3,519 will purchase 10,557 pounds of food. A big thank you to all of those people who donated food and money. Also, I want to thank all of the volunteers, and the weather turned out beautiful," Smith wrote.
Smith, a Warwick native and resident photographer organized the Drive-thru Food Drive to benefit the RI Community Food Bank at the Lakewood Baptist Church Parking Lot, 255 Atlantic Ave.
The Food Bank is without their regular volunteer staff as they meet a 42 percent increase in food deliveries to member agencies and community organizations during the COVID-19 pandemic.