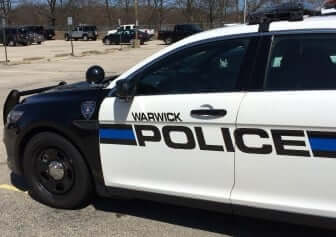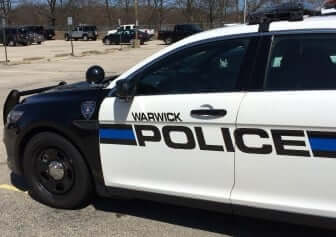 WARWICK, RI — Officer Nathaniel Gray was parked outside Kohl's on Bald Hill Road Sept. 11 at 1:30 p.m. for a shoplifting call when a staffer chased another Kohl's shoplifting suspect out the door.
Gray got out to follow, joined by Officer Joseph DiIorio, who was on detail duty nearby at the time. The officers caught up with the woman, Dana Redman, 58, of 2 Newell Ct., Coventry, RI,  in the lot in front of the Home store at the plaza, according to the officer's report.
Gray handcuffed, then escorted Redman to his cruiser, and took her to Warwick Police Headquarters, 99 Veterans Memorial Drive, Warwick RI.
Kohls loss prevention staff reported Redman had entered the store and left with multiple items she had not paid for, totaling $152.80. She later returned to the store and processed them as returns, adding the money to her Kohl's credit card. The loss prevention employee, alerted to the theft, followed her out of the store, calling to her to stop. In doing so, she called for Gray's assistance, leading to her arrest.
Gray processed Redman at the station, charging her with one count of obtaining money under false pretenses. She was arraigned in Third District Court Oct. 3 and pleaded not guilty. She was scheduled for a pretrial conference on Oct. 20, and released on $1,000 personal recognizance.